F*CK MODELS!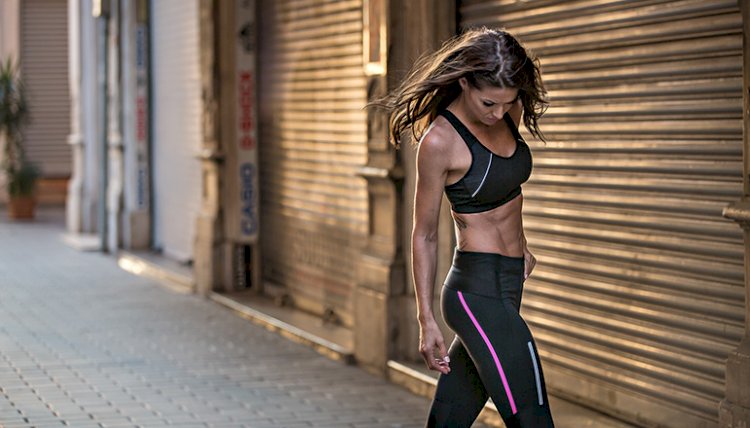 Maybe it's because I am all muscles now and it's hard to close the zipper of my old dresses from a time when I didn't even know I had a triceps. But look at these two girls: Victoria's Secret Angel Candice Swanepoel and CrossFit girl Christmas Abbott. Don't you think that Christmas looks smoking hot and totally badass? While Candice is smiling at the camera, Christmas tosses around tires half her size for a living. She was signed by Michael Waltrip's Nascar Racing Team as a full-time member of its pit crew, thus becoming the first woman to labor in the Nascar pits at their highest level.
Christmas went to Iraq and became a general contractor at the age of 22. She got introduced to the CrossFit craze by a soldier and now owns her own sports facility in North Carolina. An other crazy CrossFitter is Cassandra Fiorella also known as PetiteFi. She's a bit more of a rebel with her shaved hair and straight attitude.
I am definitely not the model type, never was and never will be. F*uck it. I look great in a bikini or shorts, so I shouldn't really care that my arms look too big in a cocktail dress. Should I?
By the way, my colleague who got a crush on a model thought I would give him some advise on how to get her into bed. I guess he will be disappointed about this piece, sorry Hasan!
Candice Swanepoel:
Christmas Abbott:
Me, before I had muscles:
Me, now that I have muscles: