Get healthier in the New Year: Ideas for your Christmas Presents
There comes this time of the year… it smells of cinnamon and all spice. Even though you are not a romantic usually, you listen to Christmas carols, light lots of candles and are planning to decorate a tree. It is also the the time of New Year resolutions and like everyone else, you are serious about eating healthier, being more active and losing weight in January. You bet your partner and friends have the same plan! Here are some ideas to make meaningful presents for your beloved ones.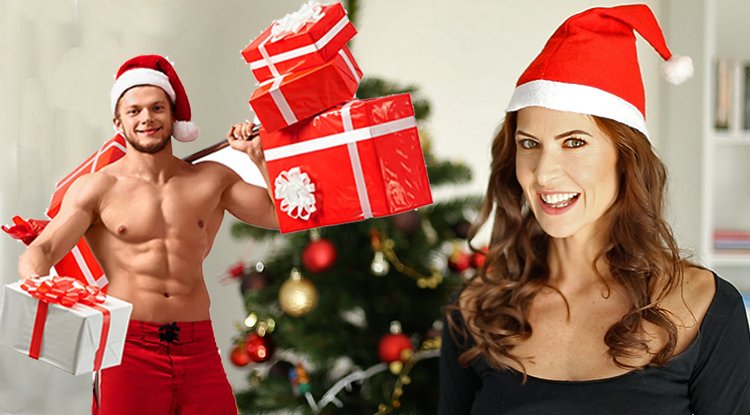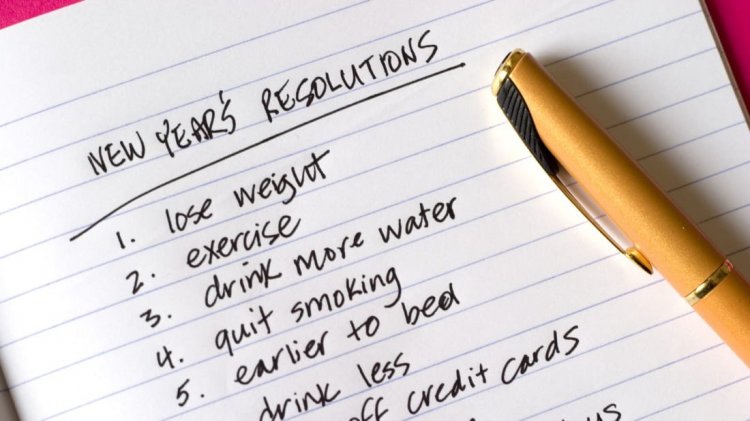 Increase Water Intake: Personalized LAV Jug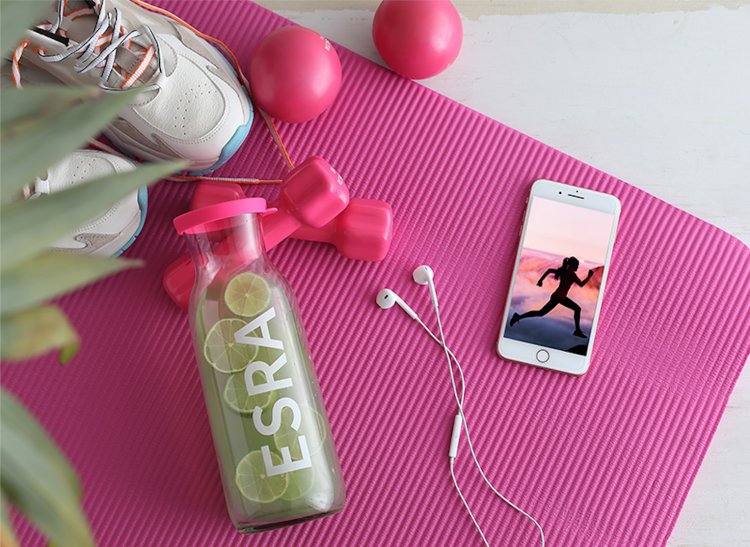 LAV is one of my favorite brands. They have these cute jars and glasses that I use to organize my kitchen and fridge. They started producing individualized water bottles which is awesome because you can not only have your partner's name written on it, you can also have your daughter's favorite character's name engraved on the jug. LAV's signature color is pink but I had a bottle with a white lid made for Kerem who is an architect and really cares about design. He promised to take the bottle to the office and put it on his desk which will definitely help him to drink more water in the new year because making the water available is the first step to increase the consumption.
Wellness at Home: Candles, Room Sprays, Massage Oil
Since lately we are spending more time at home, a wellness set is a fantastic idea to practice some self love. Especially girl friends will definitely appreciate a box that reminds them to make a little time for themselves. I discovered Fiolas which is a young brand created by Fulya Gündoğdu who started her own scent collections because she and her son had allergic reactions to lots of products. She built her company on the concept to be as close to nature as possible: the ingredients used are all organic and anti-allergic and the packaging is eco-friendly. My favorite right now is the Chill Out series with scents of vanilla, orange, wild lilies and sandalwood but there is always a new one to discover. I suggest you choose one of the gift boxes that come with 3 products. Make sure you take one with a candle because your friend can use the wax for hand care by just pouring a couple of drops in her hands and rubbing them slowly. I do this treatment two days a week because from all the hand washing and disinfecting, my hands get really dry.
Better Sleep: Humidifier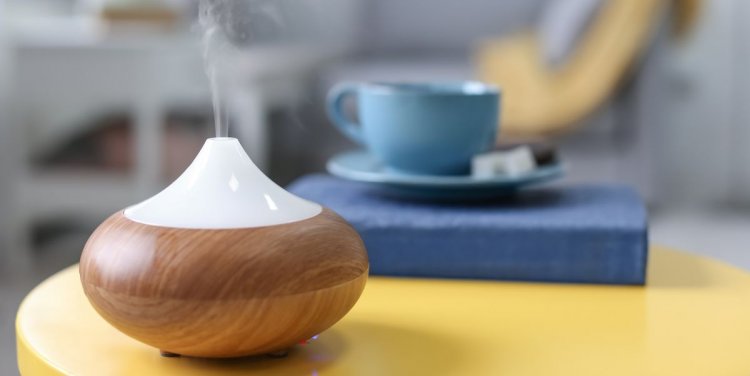 It is nice to snuggle up in a warm house when it is freezing cold outside. But heat is actually not that great when it comes to your health. You may have noticed that taking long showers under a hot stream dries out your scalp and skin. The same happens with the air: all the heating makes it very dry - which can lead to flaky skin, itchy eyes, scratchy throats and even nosebleeds. In the old days, humidifiers were huge and not aesthetic at all but now you can find really fancy ones. A humidifier is a great gift for your husband or boyfriend because it helps to moisture the dry air which will improve his sleep quality and reduce common cold symptoms like a stuffed nose. Make sure that the one you pick is easy to clean and refill, doesn't make sounds and measures the humidity in the room.
Home Gym: Equipment you need to exercise at home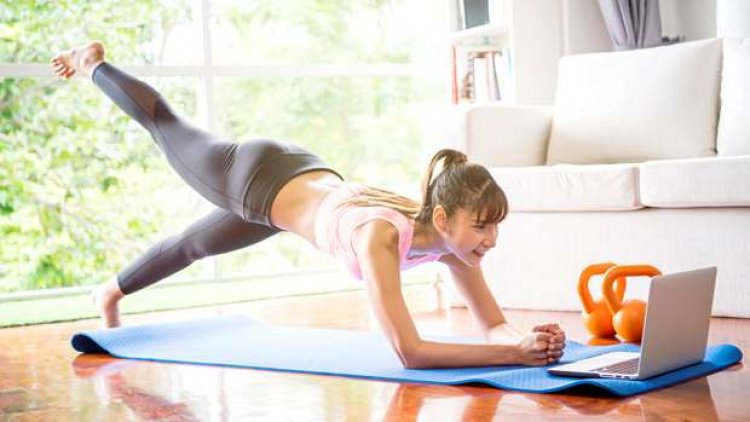 You really don't need to go to the gym to get that dream body of yours. Working out at home is the most effective way to get fit because you don't lose time to go somewhere and you can train in the clothes you want with the music you love whenever you have time. If you want to support a beloved person to get results fast, you may help her to build a home gym. All it really takes are a couple of must-haves. No one wants to train on a hard floor or carpet, so start with choosing a mat. My favorite is 8 mm thick but anything 5 mm or more is fine. Next, you should check for resistance bands. I recommend the thick fabric ones for leg workouts because plastic ones usually break. For arm workouts you will need some dumbbells, if you are buying for a woman, you may choose 2 kg ones, if it is for a man you may go up to 6 kg. With these three items your friend or partner is going to be covered for a quite a while. If you want to add one more thing to your present, I would suggest you buy a Pilates ball for a woman. It is great for workouts but it is also cool to exchange the ball with the chair when you are sitting all day. If you buy for a man, consider a pull-up bar that you can set up in the door frame.
Boost your Motivation: Music and gadgets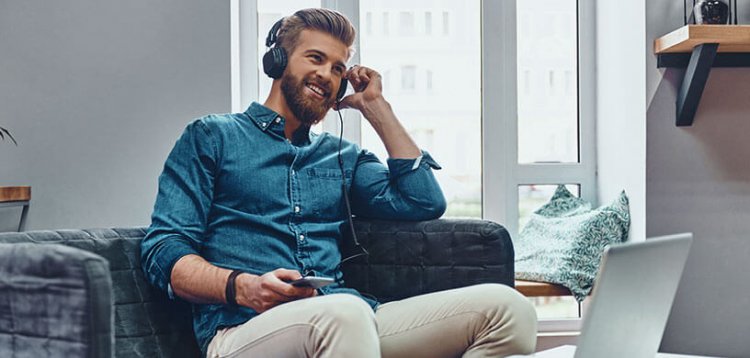 Music is one of the proven sources to increase workout motivation. It has been a while now that I treated myself to a Spotify family membership. I originally got it for my daughter since Zoe listens to music night and day but I discovered podcasts for myself and I love love love it! It is great you know, you choose a subject you are interested in (coaching in my case) and listen to an expert while walking outside or being on the treadmill. There are also good workout music playlists if you need some high tempo motivation to get you through your training. Beside offering a Spotify membership to someone you love, you may consider buying that special person headphones (I got some cool retro looking ones for Kerem's birthday) or a smart watch. Actually seeing the number of steps you have made during the day on your wrist, motivates even coach potatoes to move more!
Fashion: Workout Gear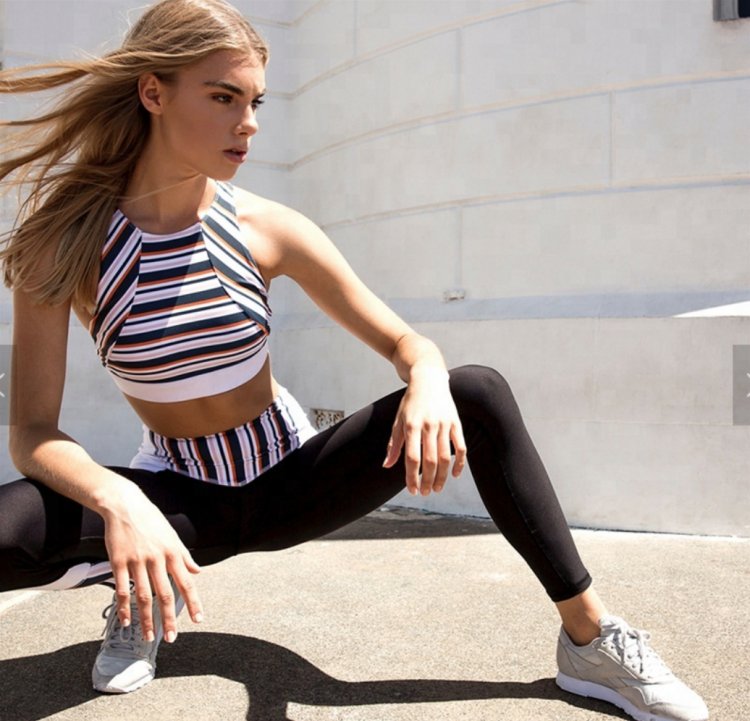 I rarely spend any money on fashion. I do love beautiful dresses and shoes, don't get me wrong, but right now my priorities are different and frankly - how many outfits and shoes do we need? But when it comes to workout gear, I definitely spend money because I wear tights and tank tops every day and I need to feel beautiful and comfortable when I train. If you have a friend who is planning to work out more, treating him or her to some cool active wear may really motivate that person to get started. Comfy shoes also are a total game changer, especially if that person is a runner. But there also is a whole range of really chic shoes that may bring your friend to switch high heels or business shoes with the sporty version - that will for sure promote life quality and increase the number of steps made every day. I suggest you don't buy shoes online, it is really worth talking to a sales expert in order to find the perfect shoes for the person you want to surprise.
Beauty: Do it yourself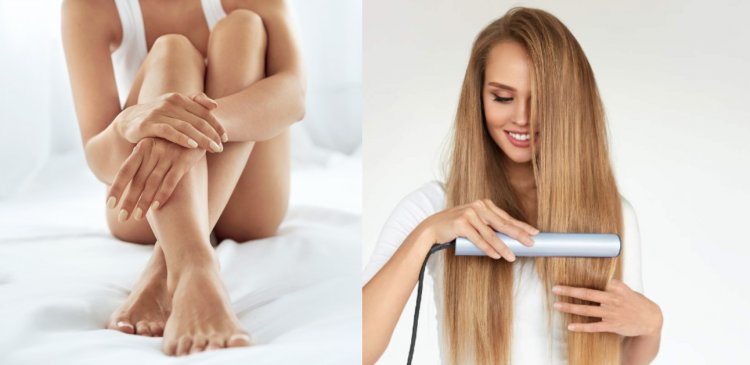 I don't know how other girls do it but it is torture for me to sit at the hairdresser's for 2-3 hours. Especially during winter your pedicure is going to be ruined on the way back home anyways, that's why I prefer to do it myself at home. I like to combine it with good smelling peelings and body butter (think chocolate or coconut!) for feet and hands before I actually start the process. I only cut a minimum of cuticles because I feel that they grow back even more which is one of the main reasons I never liked to have it done by someone else. There are several brands that offer nice sets for manicure and pedicure. You can spice up your present by adding a small collection of trendy nail polish.
If you have a friend who is into fancy hair styles, you may want to get her a Hair Styling set. It usually comes with a hair blower, brush, straightener and curler. But you can also only buy one of these items and get hair accessories or a vegan shampoo and conditioner instead.
Here are a couple of ideas that help your beloved ones (and you!) to get healthier and save time in the new year. Please let me know what you got for the special people in your life, I would love to read your ideas.