The truth about Squats
Many women ask me about Jen Selter or some Instagram celebrity they are following. Here is the truth about squats.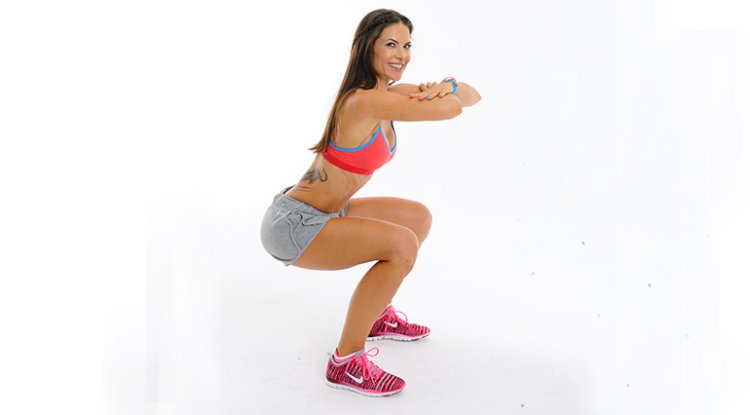 The truth about Squats
I get tons of questions about squats. Let me answer them all here…
WILL MY THIGHS GET BIGGER IF I DO SQUATS?
If you continue eating unhealthy food or if you eat more than before, then your muscle will grow and the fat layer will remain on top of it – so your upper leg will eventually look bigger. But if you burn more calories than you consume and do squats, your legs will get slimmer. My legs' circumference is 7 centimeters less since I started lifting heavy. This is because the flabby fat has been replaced with dense muscle tissue.
For guys the answer is slightly different: If you lift and squat heavy, your legs and ass will get bigger because of the high testosterone levels you have.
CAN I GET AN ASS LIKE JEN SELTER?
I don't think any of us can get such a butt! She swears she has no implants, fair enough. But my own experience is that if you lift heavy and do your squats, your bootie will get rounder and fuller but also a bit smaller because the fat layer will disappear. There is an Australian fitness model called Emily Skye that I follow. She proves what I observe on my own body: If I put on weight, my butt (and everything else!) gets bigger, if I lose weight, it gets smaller. But we can learn from Jen Selter how to make our booties look bigger by choosing particular angles for the butt selfies