My Workout Motivation: Music!
If the music rocks, I am like one of those Duracell bunnies – I can dance for hours without a break. Music is incredibly motivating me when I work out.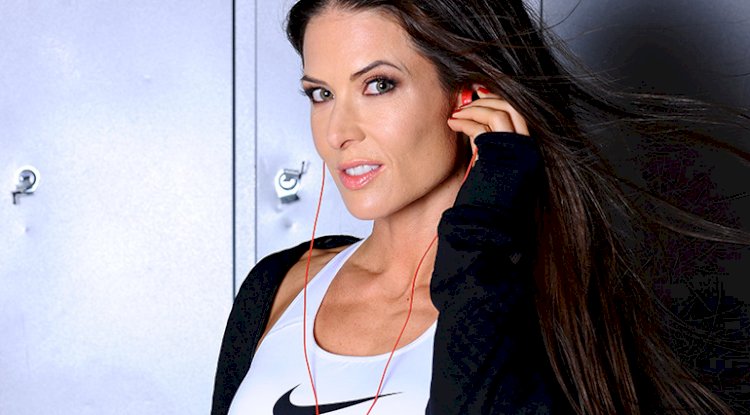 My Workout Motivation: Music!
I am a big hip-hop fan and love house but I don't like most of the clubs I have gone to recently. I miss the times I had DJ friends in Switzerland and London who would take me to the coolest venues and mix three songs at a time, while animating the crowd through the mic. Well the good news is that the gym I work out at has hired a DJ to perform in the evenings! There could be no better than being in party mood because of listening to great music while doing sports, right? Don't tell me "the night club with the hard drinks"!
Seriously, live music makes a huge difference, my energy always triples when the DJ starts playing. According to Costas Karageorghis from London's Brunel University School of Sport and Education there may be three primary reasons for my motivation boost: 1) The tendency to move in time with synchronous sounds; 2) The tendency of music to increase emotional and physiological arousal; 3) The tendency for music to distract a performer's attention from pain or fatigue that might be related to exercise. 1) Is definitely true; 2) Arousal wow, well I guess that's also the case; 3) Pain?? I love this sweet sensation of my muscles building up and I definitely don't wish to be distracted from it!
MUSIC IS MY ONLY DRUG BESIDE COFFEE. It is a healthy alternative for everyone who is against pre-workout supplements like me. Just turn up the volume and select the right music for the right training to add energy and excitement. It will also help you to execute movements at the proper speed and get you through the toughest parts of the workout. Can you imagine a spinning class without bouncing beats blasting in your eardrums? Impossible right. I think that your body first responds to the beat, even before your mind joins in. It's like the philosopher Nietzsche said: "We listen to music with our muscles." It is evident in all of us – we tap our feet, we hum and sing along in the shower.
"I don't play hip-hop" said my friend Tristan from DEEPMASTERS slightly disgusted when I told him that I like to kickbox to that kind of music. But he was very happy to compose a playlist with house tracks for my power workouts. Check it out and imagine the tracks in the mix!!! My absolute favorites are the two last songs "Dirty Thinking" and "Leave the World Behind".
DEEPMASTERS is a Deep House band from the UK. Together with Ricardo Congas on percussion, DJ's Figueroa & Saysana perform on 4 decks, sing along live and play the trumpet to pump it up even more. Founder Tristan Figueroa started his own music production after having worked in London's most popular night clubs and played for big stars like Justin Timberlake, Helena Christensen, Dr. Dre and Kelis!
DEEPMASTERS' PEAK PLAYLIST
1- My feelings for you – Original Mix – Avicii & Sebastien Drums
2- Balkan Girl – Original Mix – Vlada Asanin
3- Fix Me – Original Mix – Tom Hades
4- Vivan Las Lolitas – Original mix – Sergio Fernandez
5- Move your Body back – Dense & Pika
6- Got to Be Strong – Original Mix – My Digital Enemy, Jason Chance
7- Unique 3 – Feels So Good (Promo, not released yet)
8- Hackney Parrot (Special Request Vip) – Tessela
9- Dirty Thinking (Miguel Picasso Dirty Remix) – Miguel Picasso featuring Kristen Deva
10- Leave the World Behind – Axwell, Ingrosso, Angello, Laidback Luke featuring Deborah Cox