Healthy Dessert: Lemon Slices
Do you have this sometimes around 4 PM, you want to eat something sweet but it shall not be a creamy chocolaty dessert because that would be too heavy. More something like a granola bar but then again that is too much breakfast like. I tell you what's perfect for that kind of occasion: a savory lemon slice!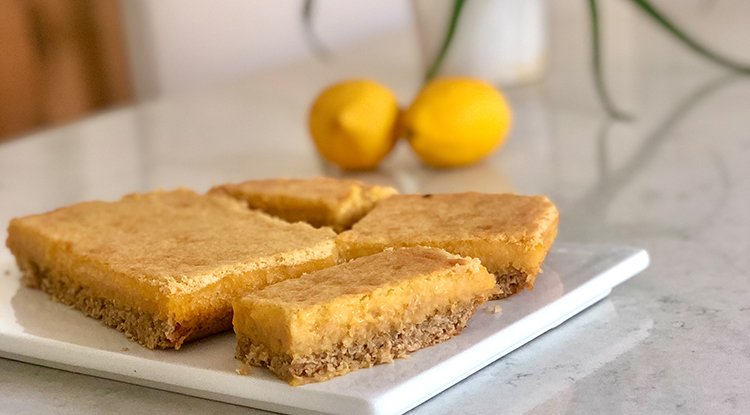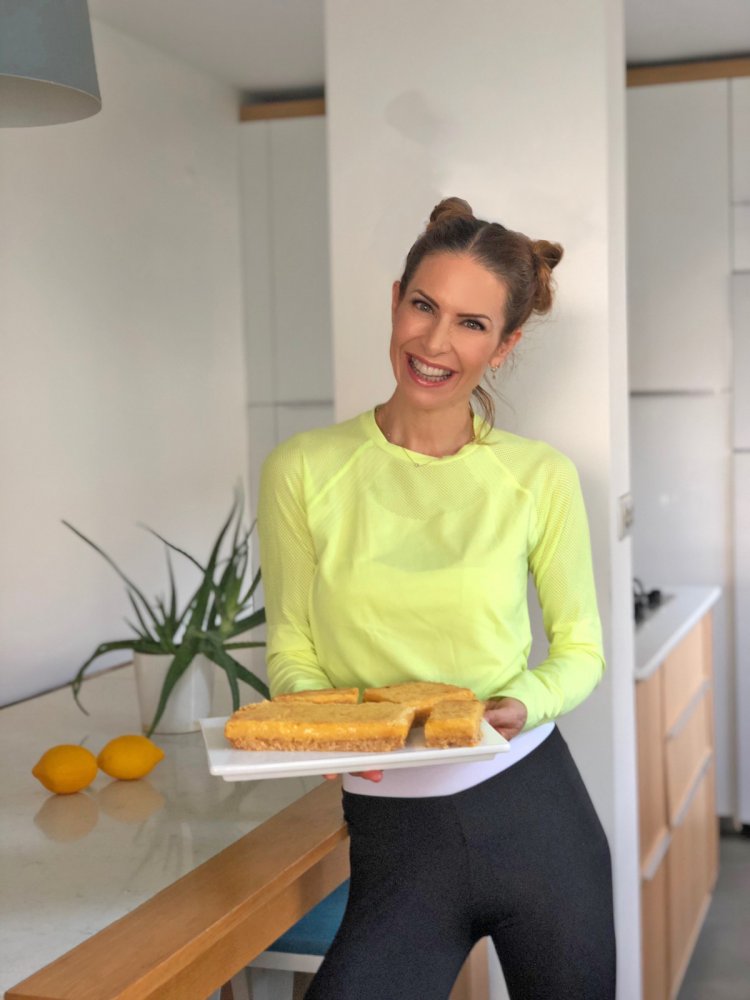 These lemon bars are currently the family's favorite dessert. They taste awesome, what can I say! Because I used 5 eggs, there is also quite some protein in them. The oats keep you full for long which makes this a perfect preworkout snack. Just take a slice to the office or school if you are planning to hit the gym after work.
Here is what you need for the base:
1 cup of oatmeal flour
1/4 cup of coconut oil
1/4 cup honey

Mix all the ingredients and press the dough into a form. I suggest you use a baking sheet so you can easily take it out afterwords. Bake for 10 minutes in the preheated oven at 180° degrees.
Lemon Cream ingredients:
3 lemon's juice (1/2 cup)
1 tbsp lemon peel
5 eggs
1/3 cup oatmeal
1/2 cup honey
Mix all the ingredients well, pour over the base and cook for another 25-30 minutes. Then let it cool down and cut into bars. Bon appetit.