Healthy Peanut Butter Recipe
All you need to make your own peanut butter are 3 ingredients. It is super easy and so worth it because it tastes 10 times better than the ones you buy and what's more: it is totally natural - no sweeteners, no stabilizers.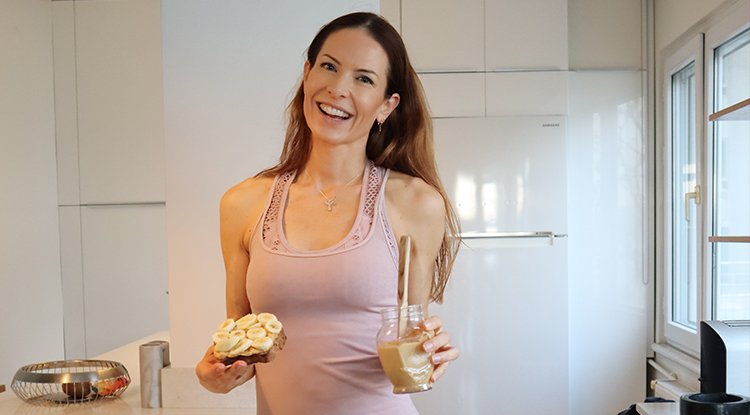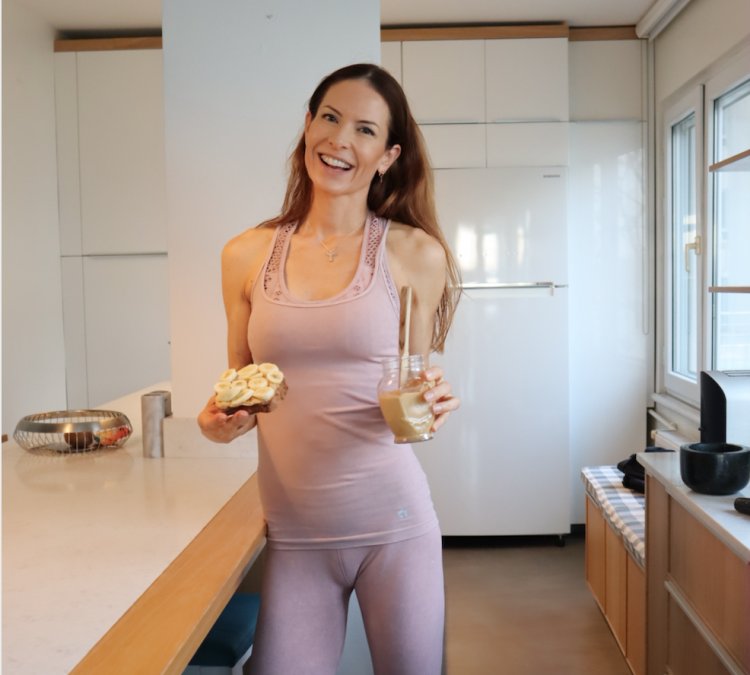 No one in our family ever has been a big peanut butter fan, including myself. I guess it is more of an American thing, you know they eat it on toast bread and with jelly. I made a couple of peanut butter attempts and the last one was super successful! Noah was begging me for a spoon so he could eat more and Kerem ate the whole bread I am holding in my hand in the picture above. You should try it, it is not only a delicious breakfast but also the perfect preworkout snack.
The secret to a perfectly smooth peanut butter is a strong mixer and a little patience. You get that creamy consistence only after 3-4 minutes so just keep blending those peanuts and watch them go from little pieces to a thick paste. Here are my measurements:
2 cups of peanuts
1-2 tbsp honey
1 pinch salt
For me personally one spoon of honey is more than enough. If you want to experiment you can use dates, molasses or agave syrup instead of honey. I like to spread the peanut butter on a slice of homemade wholewheat bread and then add toppings like banana slices or my raspberry chia marmalade. But it is also a great thing to add to your smoothie- or oatmeal bowls. Let me know how you liked it!