Healthy Birthday Cake Recipe
What is a birthday without a cake, right? It doesn't matter how old you are, there should definitely always be a cake. I am turning 45 today and I wanted to have a vanilla-chocolate creation.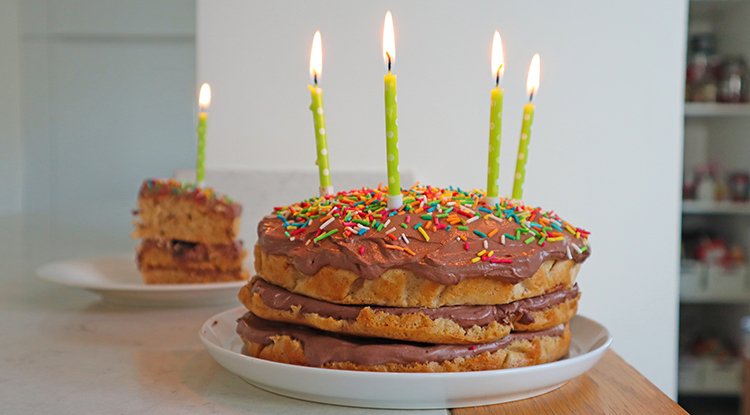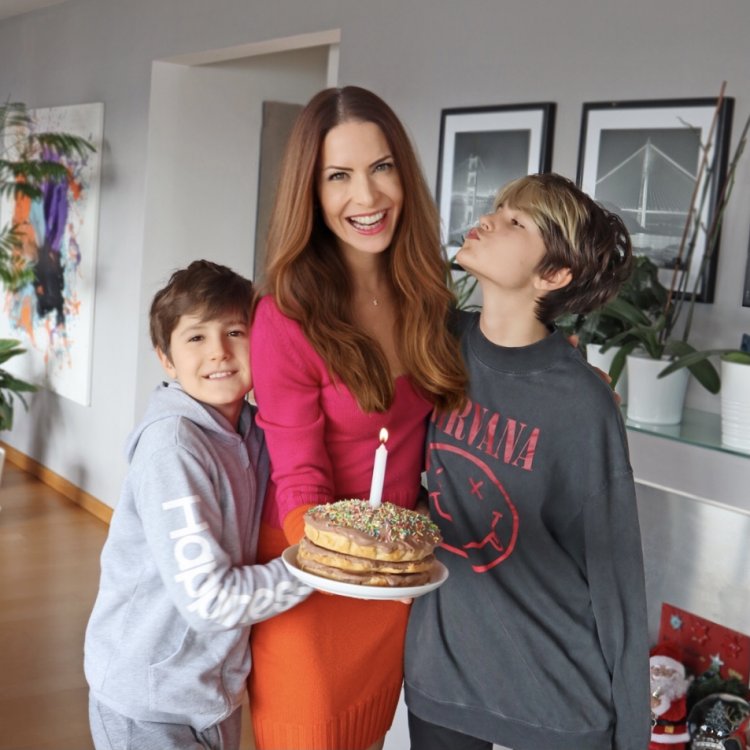 These are the ingredients you need for the vanilla cake:
2 eggs
1 cup whole wheat flour
1/2 cup milk
4 tbsp honey
1/2 packet baking powder
1 packet vanilla powder (vanilla essence or vanilla beans is even better)
1 tbsp coconut oil
Mix the egg yolks with the other ingredients and whist the egg whites seperately. Add them last so your cake becomes light and fluffy. Bake it in the preheated oven at 180 degrees for 20 minutes. I devided the batter in two batches and used a 19 cm form because I wanted a 'tower cake' rather than a big flat one. Let cool and prepare the cream meanwhile, it is super easy.
Ingredients for chocolate cream:
400 g cream cheese
1 cup coconut milk
2 tbsp honey
4 tbsp dark chocolate powder
4 tbsp dark chocolate chunks
Mix two tablespoons of coconut milk with the cream cheese to make it softer. Add the honey and chocolate powder. Cut the cakes in half and use the rest of the milk to soak the vanilla sponge. Then fill with the chocolate cream and chunks for extra crunch. Happy Birthday!