This is how you read Food Labels
This is a simple guide for you to distinguish healthy from unhealthy products.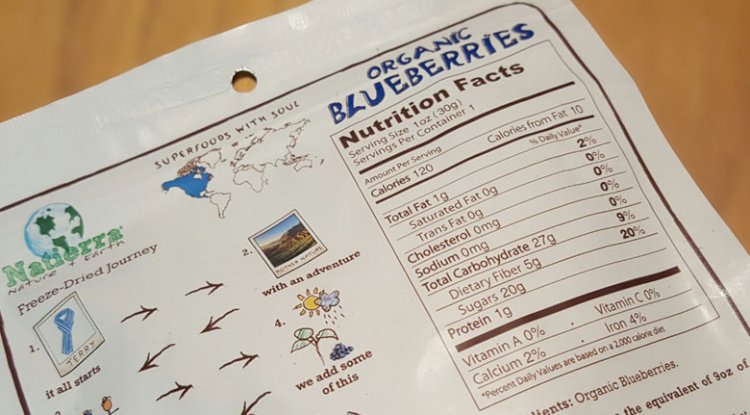 Did you ever take the time to study the food label in the back of the package you were about to get at the super market? Even if you did, chances are you didn't understand half of it or you were mislead with a couple of tricks that the food industry is using.
Here is a very simple guide which will help you to sort out the healthy food from the junk food.
1 – IGNORE FRONT OF PACKAGING LABELING
Front labels try to lure you into purchasing products by making health claims. Let's take Nutella for example. When you look at the jar, you see a huge glass of milk and a couple of hazelnuts. But the ingredients used most for Nutella are sugar and palm oil.
2 – FIRST THREE INGREDIENTS MATTER
Product ingredients are listed by quantity, from highest to lowest amount. So which ever product you see first is the one that they use most. If a product lists whole foods as the first three ingredients, you are truly buying a healthy product. If the ingredients list starts with sugar or oils, you can be sure it is unhealthy.
3 – DEFINITION OF SERVING SIZES
When you buy a chocolate bar or a cookie, you assume that the serving size is the whole thing, right? Many manufacturers divide it in more portions to make you think that what you just got is not that bad. But who is going to eat just half a bar? You should check how many grams the total thing is and then compare it with the serving size.
4 – LIGHT IS NOT ALWAYS GOOD
Light products are processed to reduce either calories or fat. Make sure they didn't add sugar or artificial sweeteners instead. I generally recommend to stay away from light products unless it is plain yoghurt or milk.
5 – MULTIGRAIN AND ITS MEANING
Multigrain sounds extremely healthy, right? But basically it only means that there is more than one type of grain in your product. If not marked as whole grain, they are refined grains that have been milled, a process that removes the (healthy) bran and germ. This is done to give grains a finer texture and improve their shelf life, but it also removes dietary fibre, iron and many B vitamins.
6 – NO ADDED SUGAR
Some products like for example fruit juice are naturally sweet. Why on earth would you add sugar? But they write it because it sounds good.
7 – LOW-FAT MEANS HIGH-SUGAR
If you read low fat, it almost always means that the fat has been reduced at the cost of adding more sugar. That's the way the manufacturer compensates in order to maintain a great flavour.
8 – GLUTEN FREE IS NOT EQUAL HEALTHY
Of course it is important to write because there is lots of people with allergies. But gluten free doesn't mean it is healthy, most brownies are gluten free! It only means that the product contains no wheat, spelt, rye or barley.
9 – ZERO TRANS FAT
Most products have zero trans fat by now. Trans fat is the worse fat you can get into your belly and they are so bad for you that the American government actually forbid them.
10 – FRUIT-FLAVORED FOODS
Fruit flavored doesn't mean that there is any fruit in the product. Most likely it is a processed food (like yoghurt) that has been enriched with chemicals that taste like fruit.