The best time to visit Japan
Japan is such a different country, you should definitely visit it. Pack fruits in your suitcase, they are so expensive there.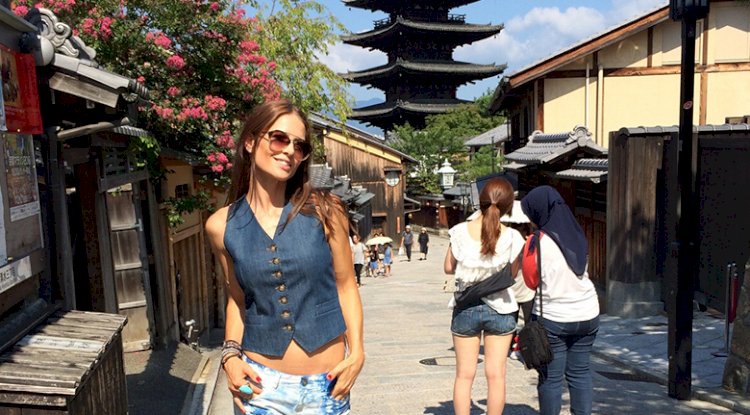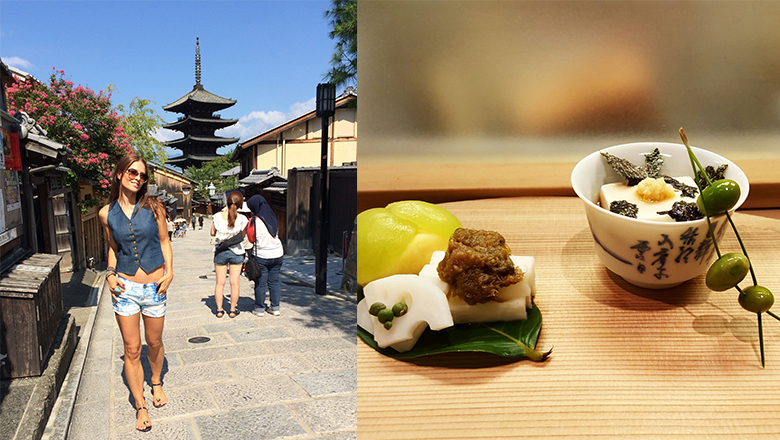 I always felt that Japan is one of the most different countries in the world. Their culture and sense of beauty has always fascinated me. My father had gone on a business trip to Tokyo when we were little. He came back with lots of presents. I don't remember what was in the boxes, but I remember how delicately they were wrapped in gift paper. The packages looked like pieces of arts and we felt like we shouldn't open them at all.
When I was 30 years old, I got a Japanese tattoo engraved on my spine, saying "I am my beloved one's and my beloved one is mine". The marriage ended with a divorce, thank God I had been wise enough not to write a name. I was 39 years old when I finally met the man of my dreams and we visited the country I had been fantasizing about for several decades together. I had planned a couple of days in Tokyo, some in Kyoto and 2 days on Naoshima Island.
I had imagined Tokyo to be way more busy and hectic so I was totally surprised to find all those peaceful green parks for chilling. Of course there is also the other Tokyo like the Shinjuku district for example. I had booked a night in a robot restaurant there. I had thought it would be fun to see some typical show designed for young people. But it was simply a disaster. You have to get really really drunk to enjoy or stay until the end. And of course we didn't!
Since Kerem is an architect and I love design, we can totally recommend 21_21 DESIGN SIGHT if you have similar interests. The building and interactive exhibition were fascinating and lots of fun. A friend of mine had recommended Gonapchi Nishiazabu, which is the restaurant where Kill Bill with Uma Thurman was shot. The atmosphere is okay but the food was mediocre at best. I would have loved to watch a Sumo competition or at least a training of the fighters. Unfortunately there were none when we were there though. Not that I am a religious person, but I was very impressed by St. Mary's Cathedral designed by Kenzo Tange.
When you go to Kyoto, you naturally should visit a couple of temples. After one day you will feel like you have seen enough and that they all look somehow similar. I am glad we visited a bunch and there were some impressive Zen gardens too. My absolute favourite temple was Fushimi Inari Taisha. I would recommend you to book a Geisha tour through Gion so you get a real impression of this culture because you will notice lots of people in costumes on the street. So these are tourists from neighbour countries who want to look like a Geisha for a day and they rent clothes and wooden shoes and have their hair and make-up done. But it has nothing to do with what you have read in "Memories of a Geisha".
In my opinion, 3 days for Kyoto are more than enough. On the other hand, I would have loved to stay much longer on Naoshima Island. We were actually unlucky because it was raining when we got there but it is such a wonderful place. Think of an island which is filled with arts. You enter private houses and there is some light installation or an exhibition of a painter. The hotel we stayed at was based on the same concept of coexistence among nature, architecture and arts. The hotel is incorporating a museum and all the paintings in your room are part of the collection. The hotel was designed by Tadao Ando in 1992.
I loved Japan but Kerem and I were extremely grateful to come back and eat lots of vegetables and fruits. It is quite hard to find a big bowl of green salad in Japan and fruits are sold in pieces, not in kilos. Since the island is very crowded they don't have space for crops too much. So they try to get whatever they can from the sea: fish and sea weed. You can get plenty of sea weed salad actually. The most amazing experience was our dinner in Kappo Sakamoto's restaurant. I had told him that I don't eat fish while making the reservation per e-mail. He answered me personally and promised to make 12 different courses for me alone. There is only very limited space so make sure you contact him early enough.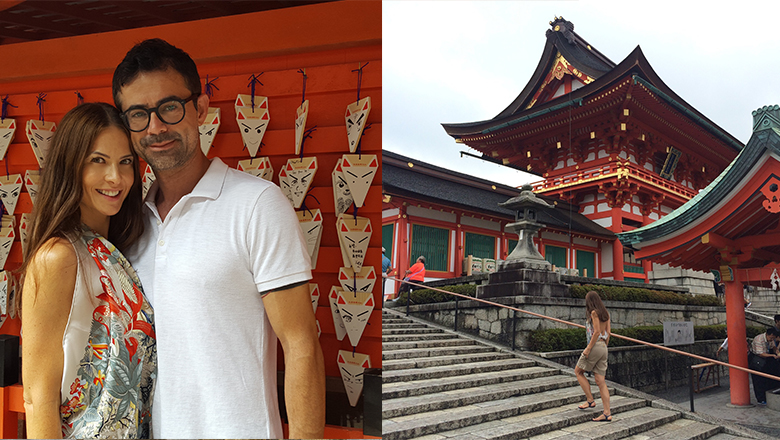 Best season to visit: From September to November is the period when there is little rainfall and temperatures are mild. We went in middle of August and the heat was totally bearable but the 75% humidity was killing us. We would wake up all fresh in the morning and feel great, but the moment we stepped out of the hotel, humidity would hit us like a wall. If you want to see the cherry blossoms, you should go in late spring, preferably in May but keep in mind that this is the season everyone else is going too.
Hotels: We liked our hotel in Tokyo because it was central and spacious Granbell Hotel Shibuya We were extremely unhappy with our booking in Hotel Sunlike Kyoto. It was a total rip-off just because it was in Gion, the old district where all the tea houses and Geishas are. But we were totally smitten with the Benesse House on Naoshima island Benesse House Hotel Naoshima.
Traveling there: There is a direct flight with Turkish Airlines every day. The flight lasts 10,5 hours. We got our train tickets and reservations for Kyoto right after we landed at Tokyo airport. The Nozomi Tokaido Shinkansen bullet train is super fast and comfortable. Get business class seats and bring your picnic like the locals. You don't want to end up buying one of those rice boxes they sell at the gates. We were considering to rent a car but it's really not worth it. Trains and buses are clean and run very frequently.
Equipment: Japanese people are constantly carrying a little towel with them to wipe the sweat off their face. You may want to buy a fan for some fresh air. They sell beautiful ones in the souvenir stores in Kyoto. I bought these little tins with Turkish Delights from Divan for our guides. They were so happy and didn't stop thanking us. You may think this is a joke but it is not: Bring some fruits like for example oranges. Fruits are the most expensive thing in Japan, it is treasured like jewellery.
Budget: We paid 25'650 Japanese Yen (750 TL) for one night in Tokyo. Unfortunately we paid 650 $ for our lousy hotel in Kyoto. It was high season and all the hotels were fully booked so make sure you book long time ahead. I definitely suggest that you book a tour with a guide. We paid 27'000 Japanese Yen (632 TL) for one day with True Japan Tour. For Kyoto we used NaraWalk and paid the same amount for a private 6 hour guide tour. We used the subway a lot too. It is safe, clean and reliable. I lost my new Prada sunglasses in the train during rush hour and got it back!