Design lovers to Denmark
I am not usually the shopping type but in Denmark I could shop mugs and plates and chairs all day!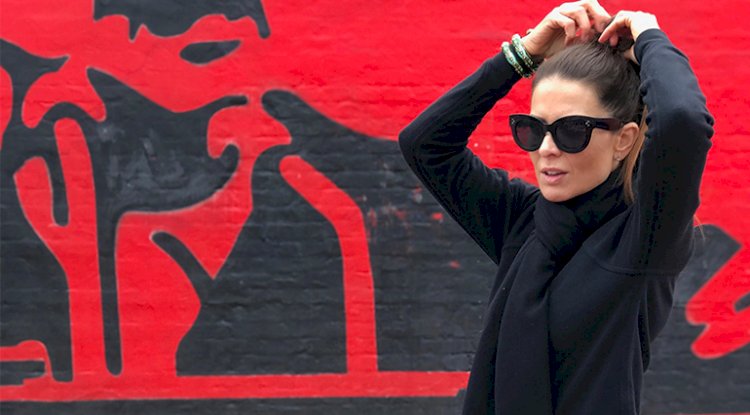 Week-ends are always great but they pass so quickly you hardly feel you had a real break. That is why Kerem and I love to go somewhere close for a long week-end. We usually explore Turkey or go to Europe — our last destination was Copenhagen.
I had always wanted to go there because I am crazy about nordic design: simple lines, lots of whites, organised cosyness. It didn't take much effort to convince my boyfriend since he is an architect and there are so many extraordinary buildings to get inspiration from.
I found this amazing website before we left Visit Copenhagen which gave me an idea about where we should stay and what was worth visiting the most. After I had read a bit, I decided we should stay in the Meatpacking District in Vesterbro which is Copenhagen's creative neighbourhood with lots of little boutiques, restaurants and bars. I booked us a room in Hotel Danmark which was absolutely disastrous. You don't want to get me started but when we arrived the hotel was a construction site and we changed rooms three times and didn't get the discount we were promised for the hustle and sleepless nights we spent there. But Kerem's sister Aslı went to Copenhagen the other day and she found this cute and eco friendly hotel called Axel Guldsmeden. The rooms in Copenhagen are generally super tiny but the ones in Axel hotel are a decent size. The breakfast is all organic and offers a big variety of bread rolls, cheese and meat.
Most hotels have bikes that the guests can use to discover the city. We had bought a metro card for several days at the airport but in the end we didn't use it because we were pedaling everywhere. It was so much fun and so convenient because we wanted to visit all these architectural buildings that were all over the place.
If you want to shop you should definitely plan your day in Vesterbro. We went to Hay House and found lots of nice gifts and accessories for Kerem's appartment. But I liked Designer Zoo best. We bought jewellery, mugs and some decoration objects for my coffee table. If you happen to move to a new place, you can also get very classy furniture. We had a quick lunch in 42Raw which is a trendy and friendly place that serves vegan food. I had a salad and Kerem was quite happy with his Burger and a protein shake.
In the evening we went to a couple of different places but none of them is really worth mentioning. One was serving very traditional danish food and one was haute cuisine. Of course it is always more difficult to find a place that is vegetarian friendly and or serves healthy food. The good news is we found the most amazing cheesecake place Bertel's Salon. We stayed in Copenhagen only three days but we went to Bertel's Salon twice! If you go there you should definitely order a cup of sweet lemon tea with it. It tastes so good we crossed half the city to buy some from Osterlandsk Thehus.
For breakfast I recommend you go to Mad & Kaffe. Make sure you are there before 9am otherwise you risk having to wait to be seated. The sourdough bread and Brie cheese were delicious, the only thing we didn't like was their porridge, it tasted weird.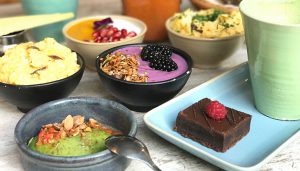 If you want to enjoy a glass of wine and some good music in the evening you should go to Ved Stranden Bar. The atmosphere is great and the young staff is very knowledgeable and happy to tell you everything about their wines. The kitchen prepares simple but tasty platters that go well with the wine you chose, just order earl enough.If you want to get away for a week-end, Copenhagen is your destination. The flight from Istanbul takes less than 3 hours and if you love design you will go crazy because even the baby's blankets are super stylish!