Lunch-Box: Quinoa Salad
You can bake and cook with this super grain called quinoa. I love this salad because I can take it to work so I have a healthy meal with me.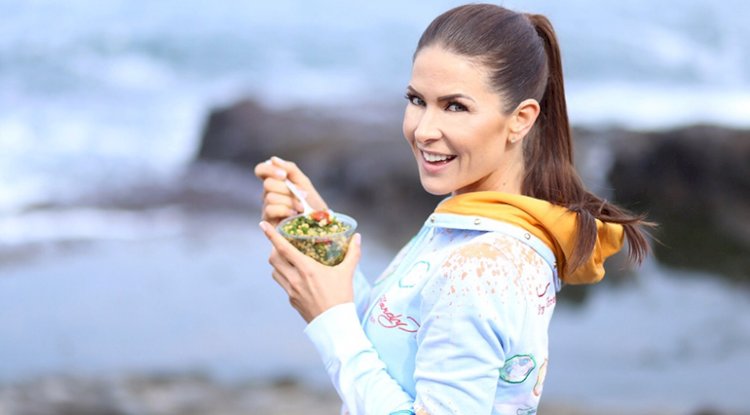 Lunch-Box: Quinoa Salad
Quinoa has become very popular in our culture recently, but the Inca warriors already consumed it 4000 years ago, believing it would increase their stamina. Because of all its health benefits, Quinoa is called the SUPERGRAIN of the future.
Quinoa is one of the most protein-rich foods we can eat, containing all nine essential amino acids. It has almost twice as much fiber as most other grains, which means it is also lower in calories. Quinoa contains iron which is essential to keep the red blood cells healthy. The supergrain is also a good source of lysine (tissue growth and repair), magnesium (healthy bones and teeth), riboflavin (improves energy metabolism) and manganese (antioxidant).
Plenty of reasons to come up with a nice Quinoa salad recipe! It will stay fresh in the fridge for about two days.
Here are the ingredients you need for 4 serves:
2 Cups of Quinoa (I cooked twice as much and put half in the freezer, but you can also use it as Porridge or Musli. You can buy Quinoa in Migros, Macro and other big stores, in Organic Shops or online.)
1 Sweet Potatoe
2 Zucchinis
1 Granny Smith Apple
Bunch of flat-leaf Parsley
Bunch of violet Basil (help me Hasan, what is it called??)
½ Cup Virgin Olive Oil
¼ Cup Apple Vinigar
Salt and Pepper
Preheat the oven at 165°C. Then rinse the Quinoa in a fine sieve and add 4 cups of water. Cover and bring to a boil, then turn down the heat and simmer for 15-20 minutes. Exchange the water three times to make the bitter taste go away. Then dump it into a wide salad bowl and set aside to cool.
Peel and cut the sweet potatoe and zucchinis. Spread them on a baking sheet and dizzle one spoon of the olive oil over them. Season with a little salt and bake for 20-30 minutes until lightly brown.
Chop parsley, basil and the apple into the quinoa and the veggies. Shake the oil, vinigar, salt and freshly ground pepper up in a jar and sprinkle it over the salad. If you want you can top it with pistachio and crumbled white cheese (diet!).