8 best Protein sources to lose weight
Protein keeps you full for a long time. That's why you should always make sure you have some protein with every meal.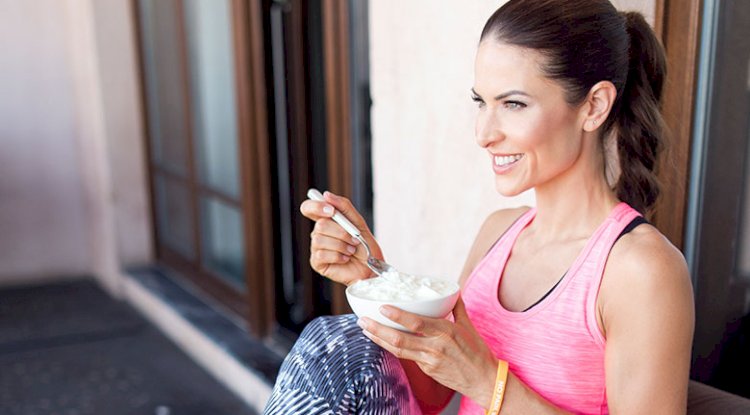 8 best Protein sources to lose weight
You want to get rid off those love handles or the belly you have been carrying around recently? Well, then you should start a strict diet, low in fat, sugar and salt and you need to eat lots of fibres, vitamins and lean protein. Lean sources of protein actually help improve the metabolism just by eating them. Protein fills you up quickly, builds muscle, burns belly fat, and reduces hormone-related, physical, and mental stress.
I didn't list them in a specific order, but here are the best lean protein sources for you to get in shape fast:
Nonfat Greek Yoghurt: It's great choice with fresh fruits for breakfast or as a late night snack when you start feeling hungry again after dinner.
Whey Protein Isolate: Prepare yourself a smoothie after your workout. Blend water, ice-cubes, fresh fruits and whey protein for a yummy protein snack.
White Fish: Pay a bit more and buy the wild fish rather than the farmed one because it will have way less fat, so you will get more protein per serving.
Spinach: There is 2.9 grams of protein in 100 grams of spinach. So just mix some of these healthy leaves in your juice or salad. They also taste great in an omelette.
Turkey or Chicken Breast: Turkey shouldn't be eaten just at Thanksgiving! Try to get organic chicken or turkey.
Shrimps: They can be purchased shelled and cooked, which is great if you want to add protein to your salad. If you get them raw, they will taste awesome with veggies grilled on skewers.
Spirulina: It doesn't taste that great but it contains 51-71% protein. It is a complete protein containing all essential amino acids.
Egg Whites: As a vegetarian, egg whites are my favorite source of protein. One single egg white procures you with 3.6 grams of protein. I have six of them for breakfast and add diet cheese for a delicious plate of scrambled eggs.