Before and After Workout Snacks
How long before your workout should you eat and what? And then after training, is it enough to just have some protein?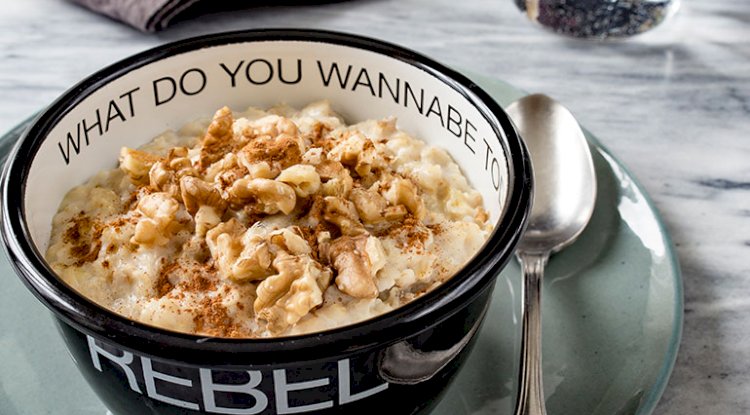 Workout Snacks
When and what to eat before and after a workout? The answer is simple: carbs before, protein after. When? At least two hours before you hit the gym. Now choosing the right food which will give you a power boost without making you feeling full can be a challenge. Go for complex carbs such as whole grain or oats and avoid white breads and pasta, cereals, sweets or sugary drinks. The slow digesting carbs will help keep carbs in your system through the end of your workout and beyond.
Here are my favorite five snacks before a workout:
1) PORRIDGE
I cook some oatmeal with little full fat milk and lots of water. You may add some honey if you feel like it. Personally, I prefer to cook some seasonal fruits and eat the oats with the compote. You can cook it with a cinnamon stick and add some crushed walnuts on top. I found those jars which are great to store snacks in the fridge or take them to the office the next day.
2) WHOLEMEAL BREAD
I like the heavy German breads with lots of grains. If you find a good one, it will almost taste like cake and you may keep it in the fridge up to a week.
3) PEANUT BUTTER CREPE
I take an egg, add 1 dl milk and 1 spoon of wholemeal flour and bake them in a pan. I tried to do it without butter several times, but that never worked. Instead of filling the crepe with Nutella like I do it for the kids, I spread some peanut butter on them. Tastes awesome even when cold.
4) GRANOLA BAR
The other day, I made granola bars for the first time. It tasted so good! The mix of fast digesting carbs from the dried fruit and slow digesting carbs from the oats make it a yummy snack that will put you in a good mood before your workout.
5) VEGETABLES
Vegetables are great carbs. Since I cannot get enough of them, I sometimes bring a portion to the office so I can eat before my workout.
6) DRINKS
You may drink a coffee for extra alertness and will definitely benefit from drinking lots of water before training because it pumps up your blood volume.
Plan a snack loaded with protein and carbs for later on. Most food have enough of the fat you will need anyways, so just make sure they are of the good sort. Easily digested protein sources such as whey protein and egg whites are most important for the recovery of your muscles and should be consumed within half an hour after your training session. They hit the bloodstream faster than any other amino acid source. I reward myself with a protein shake after every work-out and wait for about one hour before I have my carbs.
Here are my favorite five snacks after a workout:
1) PROTEIN SHAKE
I prepare it as a smoothie with water and lots of ice.
2) GREEK YOGHURT
I love it! Tastes great with peanut butter or fresh berries.
3) COTTAGE CHEESE SANDWICH
Whole grain bread and cottage cheese. Or try cottage cheese with fresh fruits as a sweet alternative.
4) VEGGIE OMELET
4 eggs, add any seasonal vegetables and feta cheese.
5) VEGETABLES
My favorite are lentils or chickpeas which are great protein and carbs sources.
6) DRINKS
I sip water during my workout and try to drink even more after I had my protein shake.