Homemade Coco-Choco Protein Bars
These protein bars are a great snack before or after your workout.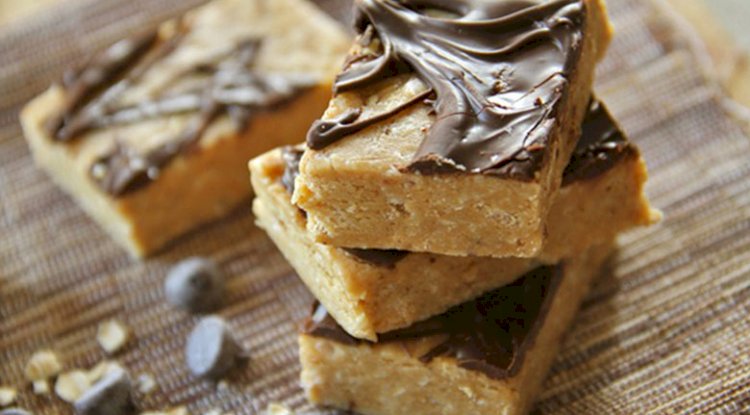 I was surprised how much you guys liked my protein bar recipe. So I wanted to share this one with you too. I used lots of healthy ingredients and it turned out super delicious. Seriously, why would I eat a Bounty bar if this home made protein bar tastes at least as good and is so much better for me?!
So just get the ingredients and start mixing. All you need is a blender and a little time to create a yummy pre workout snack or dessert replacement. I wrapped the bars up in folio one by one. This way they were ready to take away and stayed fresh for a full week.
Ingredients List:
2 Cups Shredded Coconut
2 Cups Oatmeal
5 Tablespoons Almond Butter
1 Cup Water
2 Cups Chocolate Protein Powder
80 grams Bitter Chocolate
Handful of Almond Slices
Instructions:
Preheat the oven to 220°C and bake the shredded coconut for approximately 10 minutes until they get golden brown. Then grind the oats in a food processor until they are a fine flour and pour them into a bowl together with the whey powder, water and almond butter. Stir the ingredients until you get a dough.
Scrape the dough onto a piece of baking paper or a silicone baking mat. Cover the dough with another piece of baking paper and roll the bars out. Place the bars in the refrigerator for 2-3 hours, allowing them to firm up before you cut them into pieces.
Melt the chocolate in the microwave or in a water bath and brush the bars with a thin layer. Sprinkle the almond slices on top and put them back into the refrigerator for the chocolate to harden. Then they are ready for you to pack them into your gym bag.