No Cheating Buddy
While people are busy looking for someone to cheat with, I have finally found somebody who prevents me from cheating during the week-ends. And this is really the only time I have cravings.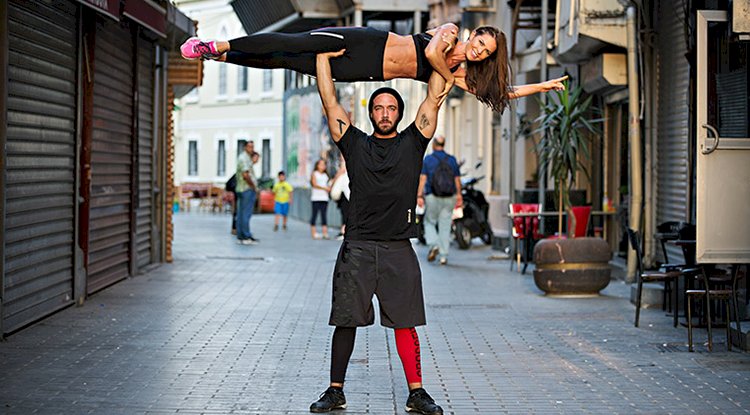 Probably because I don't work out on Sundays and because I am spending all day with the kids, not having any time to myself. If additionally it is the time of my period, then that's the end of the story – you can be sure that I will be eating all the crap we have in the kitchen cupboards, fridge and freezer.
Surprisingly enough, most personal trainers and hardcore sport fans I know are like me: We simply cannot eat just one truffle out of that chocolate box. We have to eat all of them at once!
There is a way out of these cheating-days that ruin all the hard work you have put in over the week: Find yourself a No-Cheating-Buddy. Mine is Ali Ihsan and he works as a personal trainer at my local gym. He would always confess to me how many Bountys, Magnums and waffles he had gobbled up again. And since I follow him on Instagram, I know that he is telling nothing but the truth – there are pictures with a dozen dürüm kebab spread out on the dashboard of his car (he has deleted them).
With a fist bump, we promised each other not to cheat anymore. None of us really wanted to determine the period of time for our project at that moment, we both knew that before anything else, we had to get through the first week-end. According to Maxwell Maltz's self-help book "Psycho Cybernetics", it would take us about 21 days for the old habit to dissolve and the new one to jell. But to be honest, I think it will take us longer because this is not about drinking a glass of water every morning, this is about saying NO THANKS to a yummy cheesecake!
Today is day 10. Mind you, we both didn't cheat during the week-end! I had dried apricots and some chocolate protein powder mixed with diet yoghurt, but that's all. We kept texting each other pictures of our meals and Ali Ihsan sent me a couple of videos from his visit to a confectionery. It was hilarious, he would tell me how the chocolate was smelling while getting a close-up from various pralines. It was so much fun and seriously, there is no way I could have cheated because I knew if I did, he would immediately run back to that sweets shop.
The other day, when I went to the gym, Ali Ihsan showed me a video of three nerdy guys who burry their faces in a slice of a 146800 calories giant oreo cake. He stared at them, then looked at me and said: "That is my dream, that is all I want!" According to his picture collection, he spends his free time searching the social media for chocolate drooping brownies and Nutella lasagne with bacon, topped with fluffy marshmallows. But he hasn't given in, you should see his transformation! This guy's face literally shrank to half size (partly due to the shaved beard but still) and he became so much leaner. Me? I don't know. I don't think I look much different because i never put on or lose weight, I am always pretty much the same. But I definitely feel way better. It's awesome to have things under control.
It looks like we both have a shooting lined up. I am so glad we are doing this and I will definitely keep on not cheating!