Quick Dinner: Zucchini Boats
It is simple but tasty and if you don't have zucchinis, you can stuff any other vegetable you have in the fridge.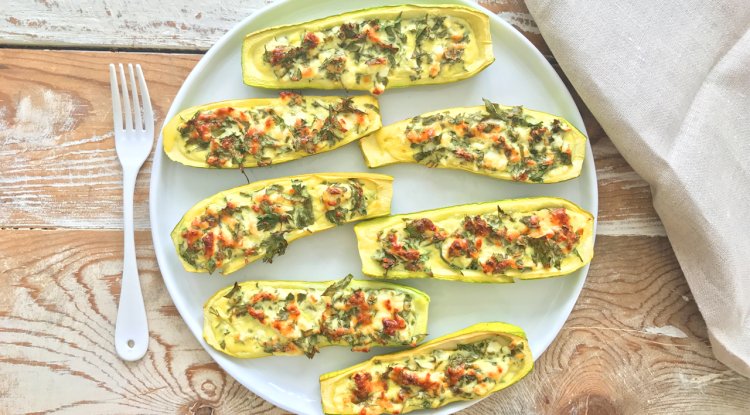 Those zucchini boats are super popular in our family, everyone loves them. Good news is that they are also very easy to prepare and of course, healthy. Zucchini peak season is June through late August so now is the perfect time to try this green summer squash dish.
All you need is 4 ingredients and 10 minutes. This is what you should shop to get started:
4 medium size zucchini
200 gr diyet feta cheese
2 free range eggs
1 water glass parsley
Preheat the oven at 220 degrees and wash the vegetables thoroughly. Slice the zucchinis lengthwise in half. Then take a spoon to remove the mid sections. You can use them for vegetable omelette or ratatouille later. Mix the cheese and eggs in a bowl and chop the parsley finely before you add it. I always add a little freshly ground black pepper, the kids don't even taste it. At least they have never complained.
Fill the little boats with the cheese mixture and bake them for 30 minutes. Serve them warm and fresh out of the oven. You can microwave the remaining ones the next day.
If you want to make this extra fun, you can have your kids build sails for the boats.