Healthy Kick-Off
Research shows that starting your day with a breakfast which contains a good amount of protein, helps you to lose weight.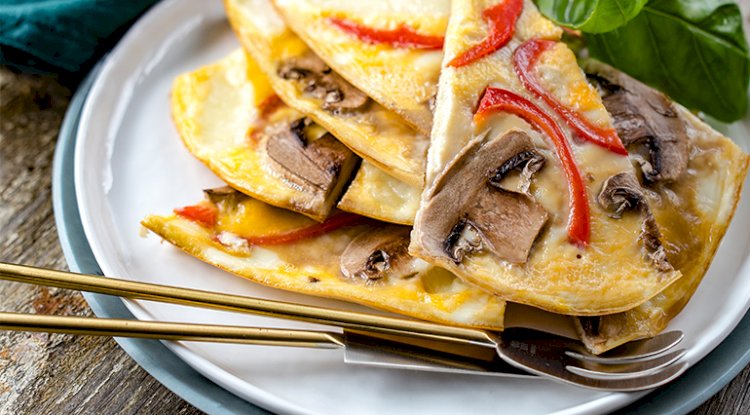 Healthy Kick-Off
Imagine this scene in your local coffee shop: There are two girls waiting in line in front of you. One orders filter coffee and the cup with fresh fruits and yoghurt. The other one orders a caramel latte and points at a piece of cheesecake. Which one is more likely to hit the gym later on?
Your breakfast defines your day because food is pure energy! The saying "You are what you eat" is perfectly true, I can tell you by my own experience: If I eat clean, I feel like dancing trough the day. But if I drink alcohol and eat lots of sweets (and I am one of these people who cannot stop once they started), I feel fatigued and don't even want to work out. As a consequence I feel bad and eat even worse stuff. So it is really important to have a healthy kick-off in the morning.
Your breakfast should contain complex carbohydrates and proteins that will make you feel full and satisfied until lunch time. Here are my favorite breakfasts:
1) PORRIDGE
Cook oatmeal with nonfat milk and a mashed banana until it gets creamy. Top it with cinnamon and some walnuts for extra flavour and serve with fresh seasonal fruits.
2) OMELETTE
Scramble 3 eggs, toss in a handful of broccoli and red pepper or any other veggies you like. Season with very little salt and black pepper. Serve with cucumbers and tomatoes.
3) TURKISH BREAKFAST
You want to have the traditional Turkish breakfast? Thumbs up, but make sure that you have only 3 olives, a LITTLE piece of DIET white cheese and only 1 piece of FRESH wholemeal bread. You can have as many greens as you want though. A cup of black tea is fine too.
4) VITAMIN-BOMB
This colorful breakfast is for those who like it light and sweet. Fill a bowl with seasonal fruits and eat them with a cup of nonfat Turkish yoghurt. Add a tablespoon of pumpkin seeds or flax seeds for crunch and even more fiber. A cup of green tea is the perfect match.