Your Workout: Home Boot Camp
Do you love Boot Camps? I love Bootcamps! Let's do this one together. The only equipment you will need is a chair.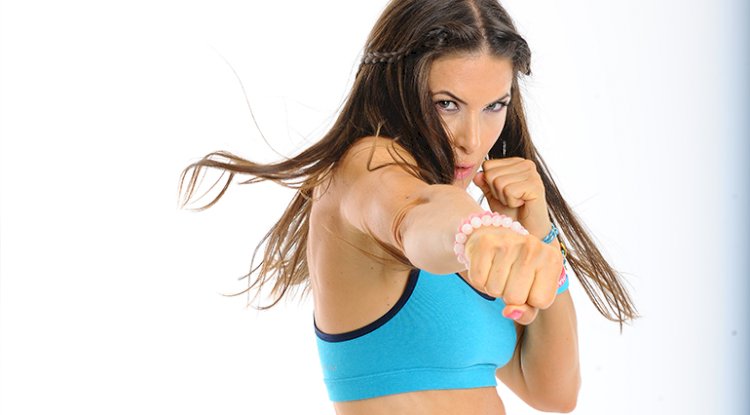 Your Workout: Home Boot Camp
You cannot make it to the gym? You don't have to! I designed a workout that you can do at home or in a hotel room when you are traveling. No equipment needed except for a chair – we will use our bodyweight.
I included lots of leg and booty exercises and combined them with an extra dose of abs work so you will burn that fat and build muscle.
Depending on your level, it may take you 30-60 minutes.
Let's start with your attitude: Working out is lots of fun, okay! Get in the mood: Wear a sexy yoga pant if you are a girl, put on your most comfortable short if you are a guy. Then chose your favorite song and turn up the volume. Dance until the end of it, no one can see you! This is your Warm-Up.
If you are a beginner, do only as many repetitions as you can and gradually progress towards the full set. Keep in mind that 70-80% is about nutrition and only 20-30% about exercising. You need to combine your workout with a healthy diet to get that lean body which you have in mind.
Have fun and let me know about your progress.
1- STEP-UP 3×30 (2×15) reps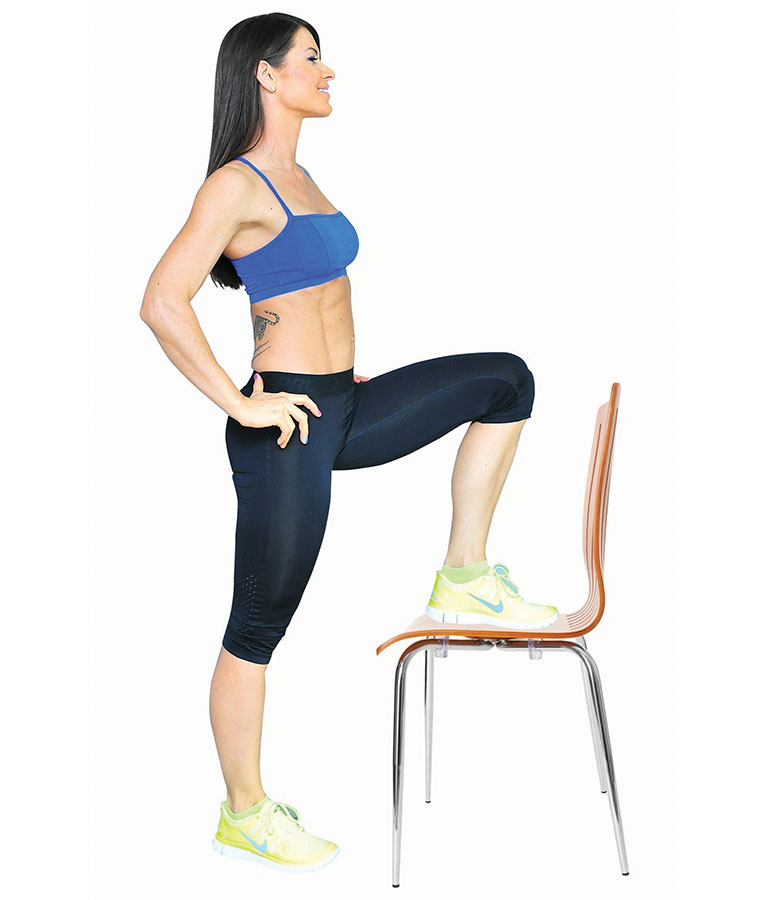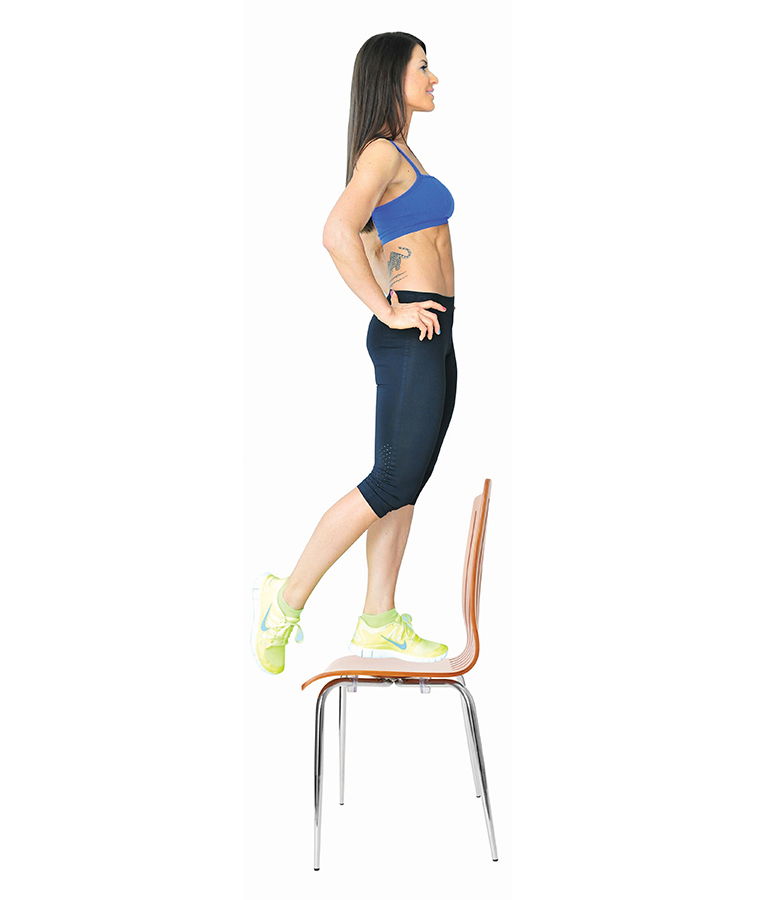 2- LUNGE 3×30 (2×15) reps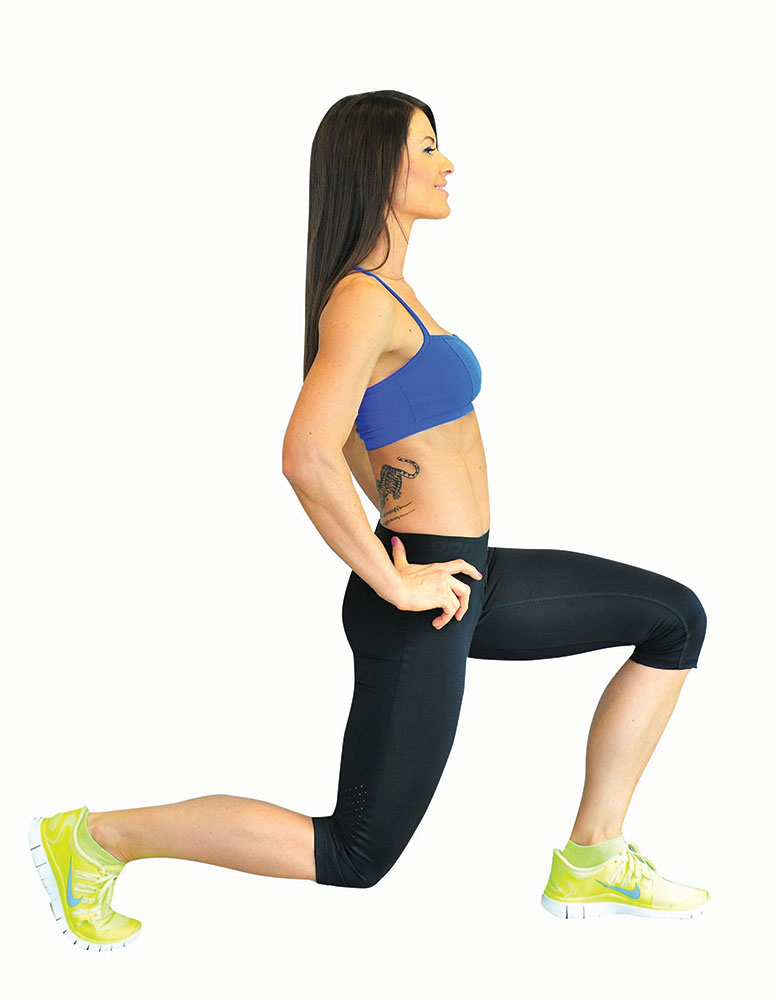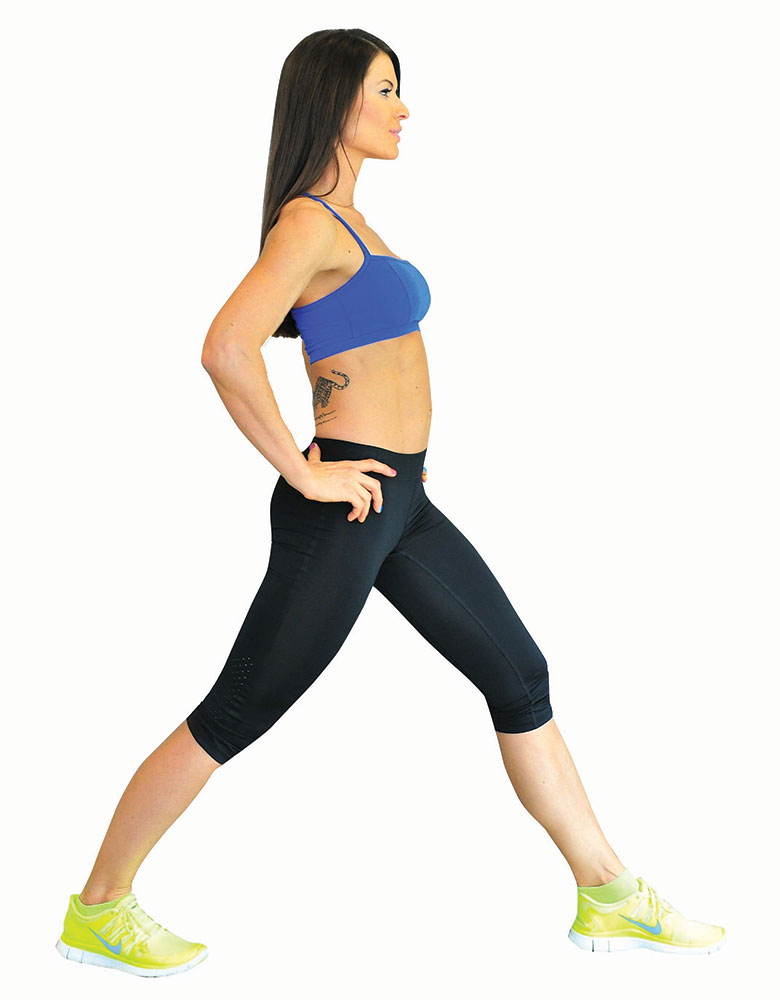 3- SQUAT JUMPS 3×15 reps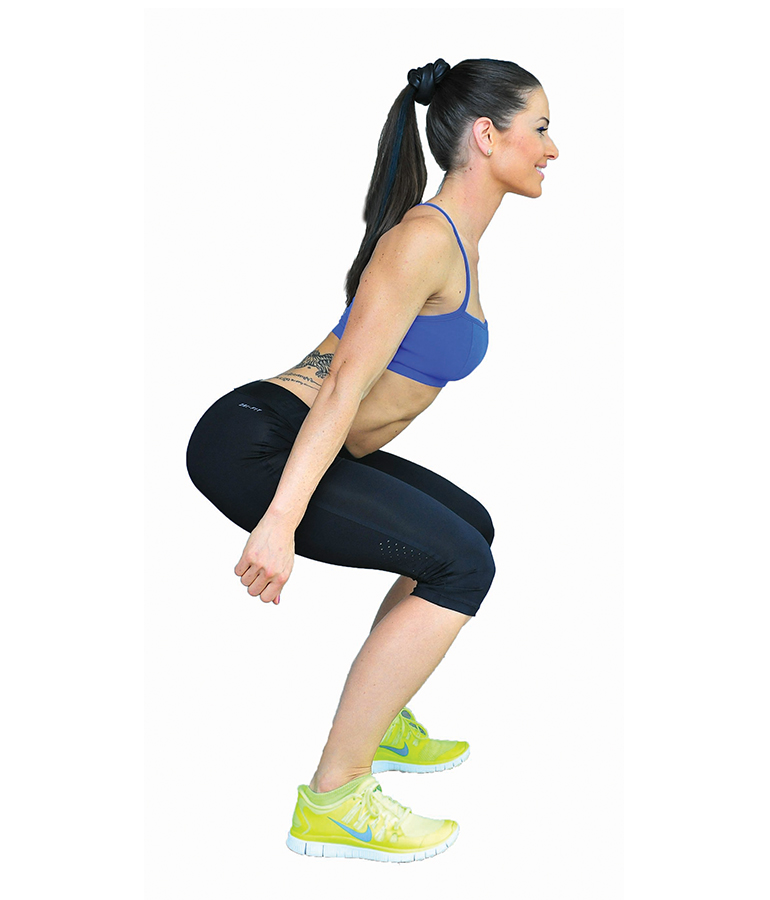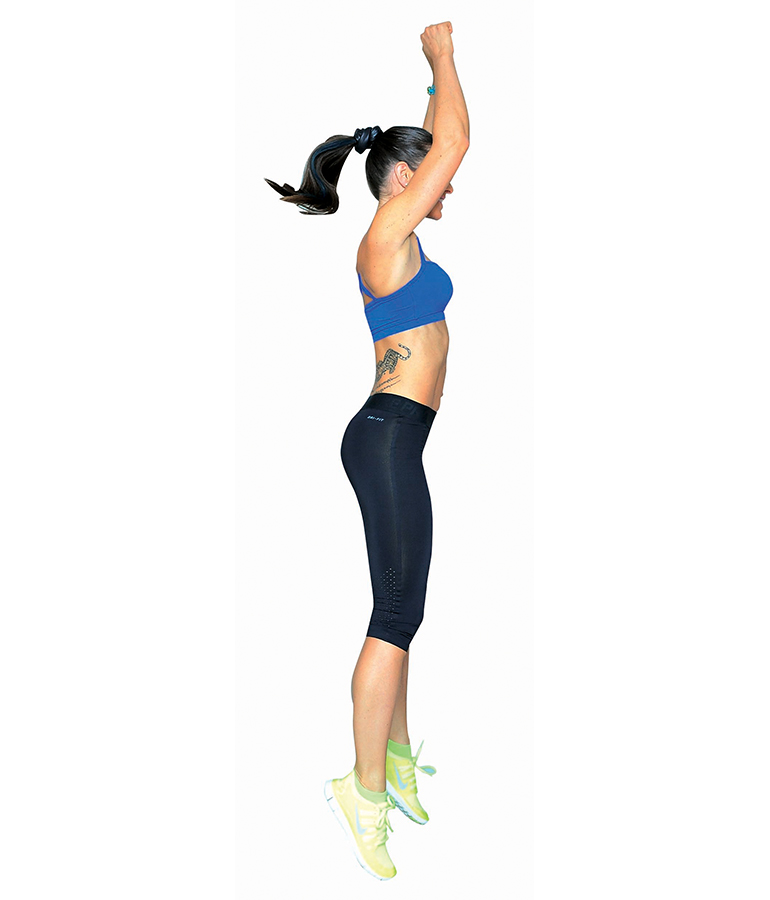 4- KICKBACKS 3×30 (2×15) reps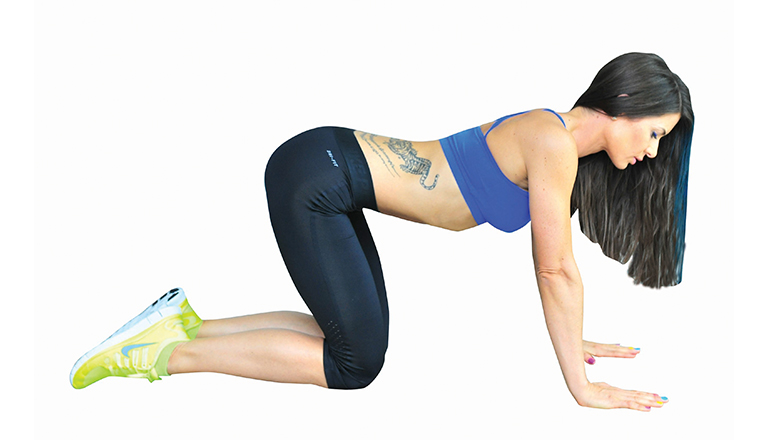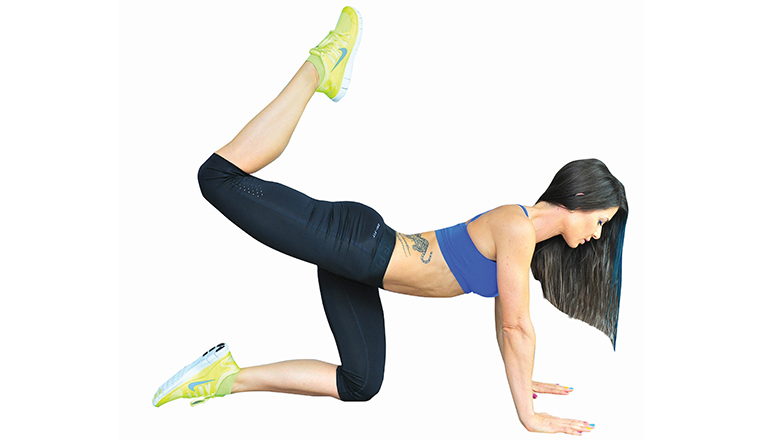 5- PUSH-UPS 3×15 reps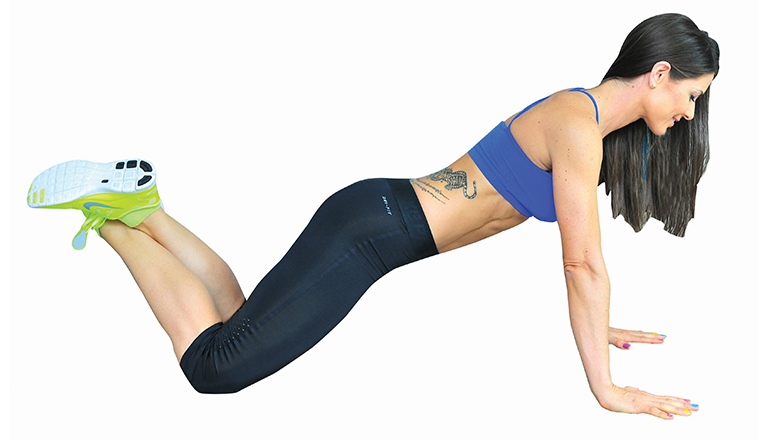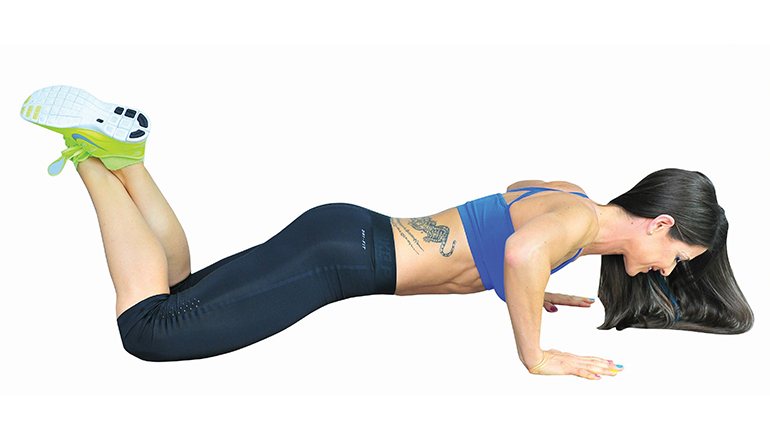 6- TRICEPS DIPS 3×15 reps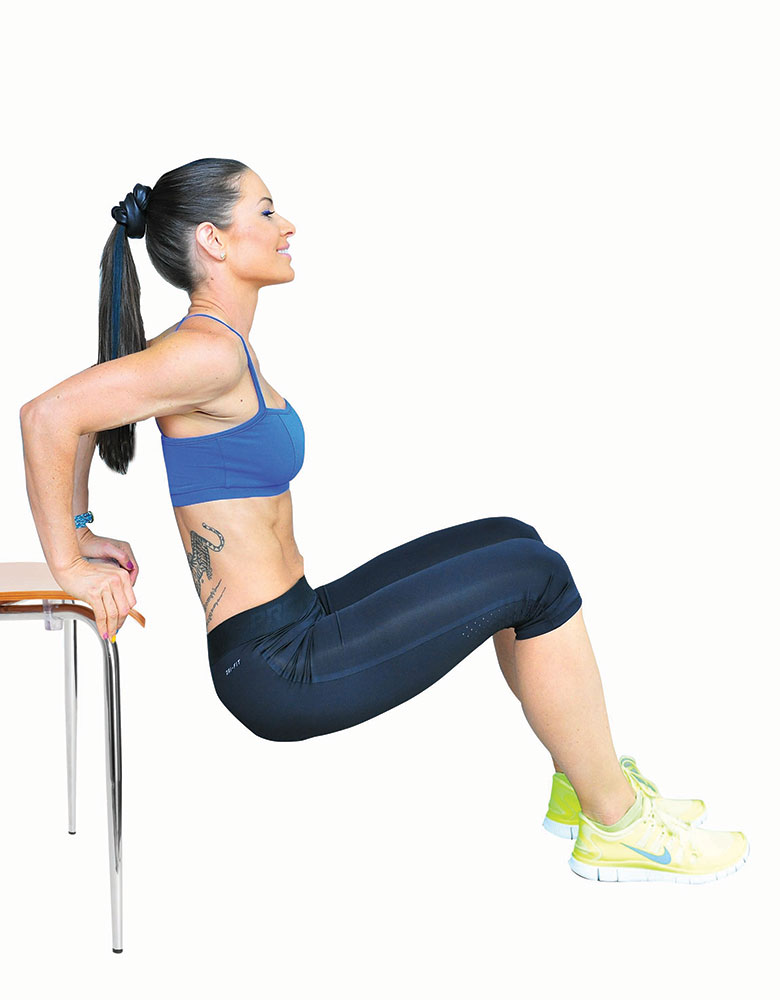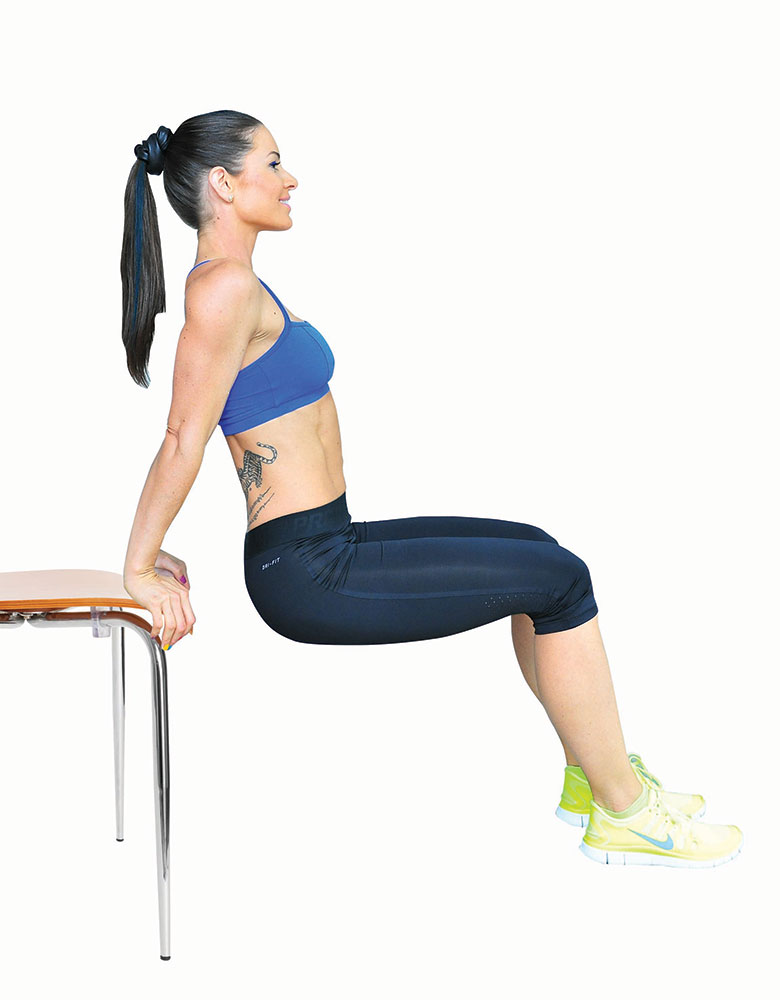 7- BICYCLE CRUNCH 3×30 reps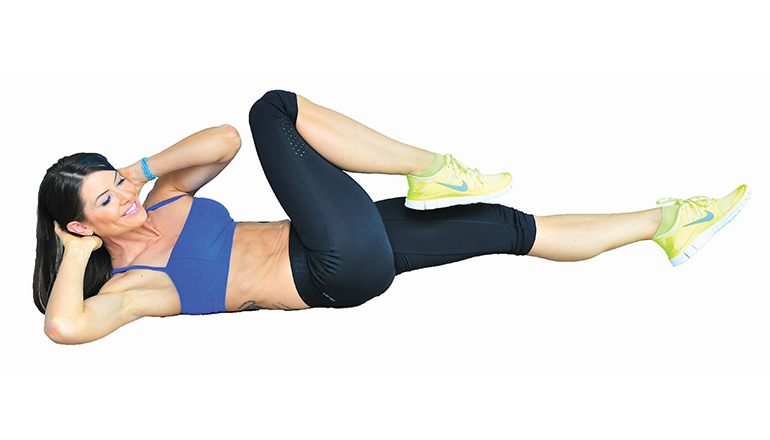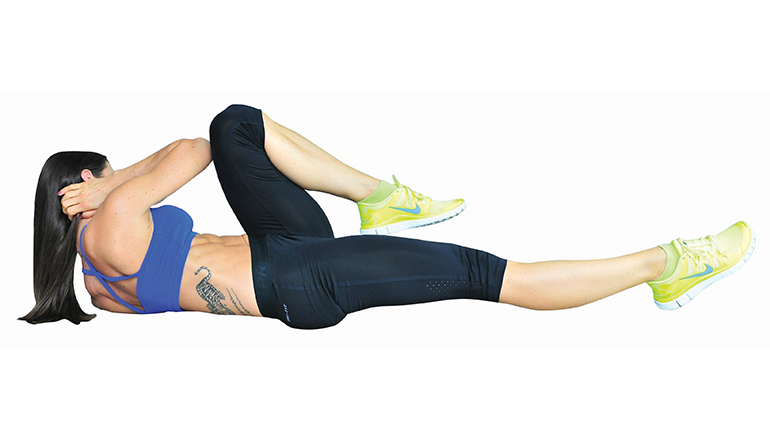 8- PLANK 3×15 sec