As healthy as it gets: Red Smoothie
Chia are little power seeds that you can drink with your smoothie. Try this recipe, I bet you will love the color and taste!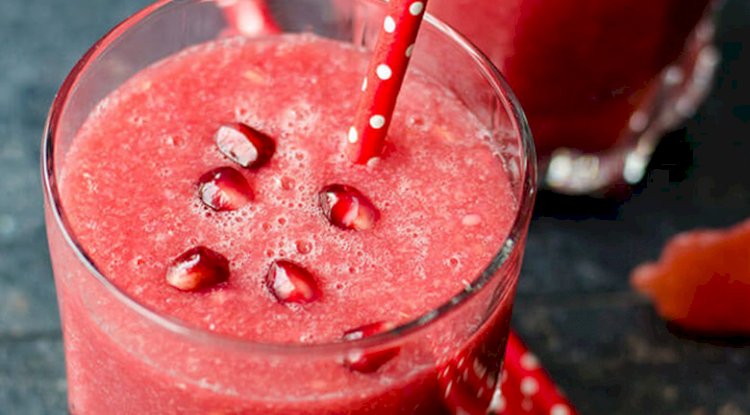 As healthy as it gets: Red Smoothie
Chia seeds are extremely popular in the United States and Europe and finally also here in Turkey. The anecdotal evidence of chia's positive health benefits include boosting energy, stabilising blood sugar, aiding digestion and lowering cholesterol. Chia seeds are great for every vegetarian like me because they are packed with omega-3 fatty acids, protein and calcium.
So if you go abroad or if you have someone visiting, tell them to bring you some chia from their local organic store.
The ingredients you need for your smoothie are:
4 table spoons chia
1,5 dl almond milk
125 gr blueberries
250 gr strawberries
1 tea spoon ground flax seeds
2 dl water
2 tea spoons quinoa pops
Soak the chia seeds overnight in almond milk. In the morning you will have chia pudding. Divide and spoon it into two glasses or jars. Then blend the berries, the flax seeds and the water and fill the liquid on top of the chia. Sprinkle some remaining blueberries and quinoa pops (that you also need to buy abroad!) on top for decoration.