Guilt free ice-cream
In summer you will crave ice-cream, that's for sure. Now this recipe is without any sugar and fat like in the commercial ones.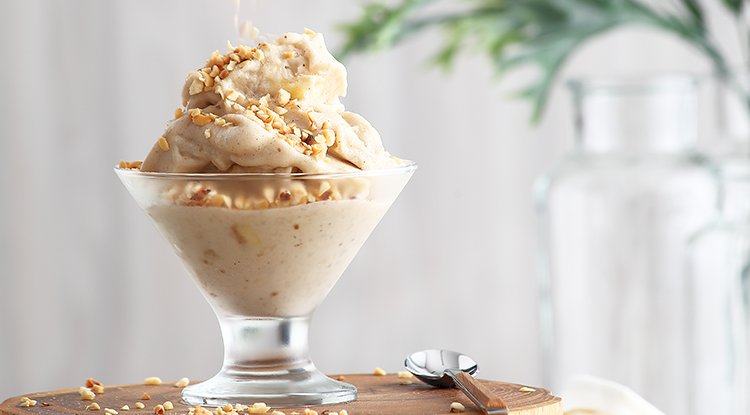 Guilt free ice-cream
You will love this recipe, trust me! And the great news is that there is absolutely NOTHING bad in it, it is actually super healthy.
Here are the ingredients you need for two portions:
2 little frozen bananas
2 Medjool dates
6 tablespoons milk of your choice (almond milk, soy milk works great)
You should slice the bananes and freeze them in a little bag over night. Now place them, the chopped dates and the milk in a high speed blender und pulse until you get this creamy texture.
In order to add some crunch you can sprinkle raw almonds, goji berries or dark chocolate bites on top. But you can use whatever you like or have in your cupboards of course. Fresh berries like raspberries, blueberries or strawberries work fine. Fresh mango and figues or dried fruits, all sorts of nuts and seeds or home made granola are also delicious toppings.
Just be creative and enjoy your guilt free ice-cream!