Hiit for your Beach Body
You are looking for an intense but short workout to get ready for the beach? Hiit is great because you continue to burn calories even after you are done.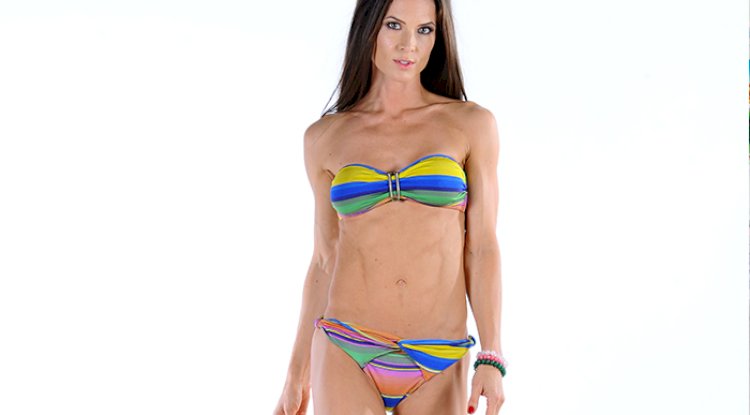 Perhaps you have already booked your summer holidays. If you feel like you want to get more toned before heading to the beach, do these four exercises that will make you sweat.
The training is structured according to the HIIT method, alternating short high-intensity periods of cardio with recovery periods where you are building muscle with strength exercices. HIIT training stimulates the metabolism and improves your performance with respect to endurance and strength.
I recommend you do the first exercise as fast as possible for 30 to 60 seconds. You should feel the intensity, but of course if you feel dizzy or uncomfortable, you stop immediately. Motivate yourself, thinking that you will be able to recover during the second exercise. And 30 to 60 seconds is a very short period really. You repeat this pattern with the third and fourth exercise. You can make this intensive interval training for 15 to 30 minutes two to three times a week.
While in a regular aerobic exercise your metabolism returns to normal quickly, our body burns more energy even several hours after a HIIT workout. This great side effect is called after burn.
Have fun with the exercises and enjoy your holidays!
1. Tab your knee and then your heel, then switch leg.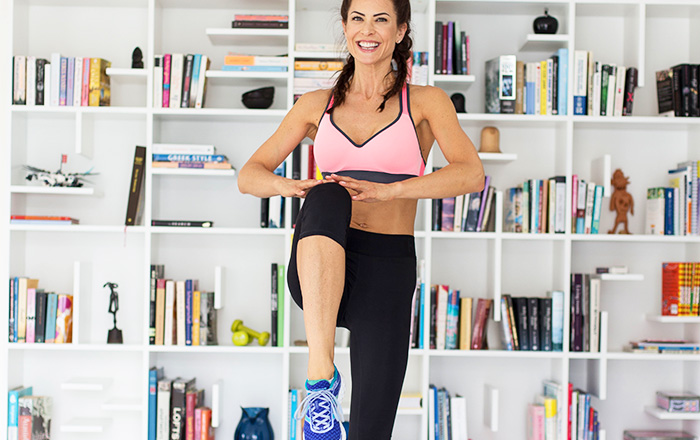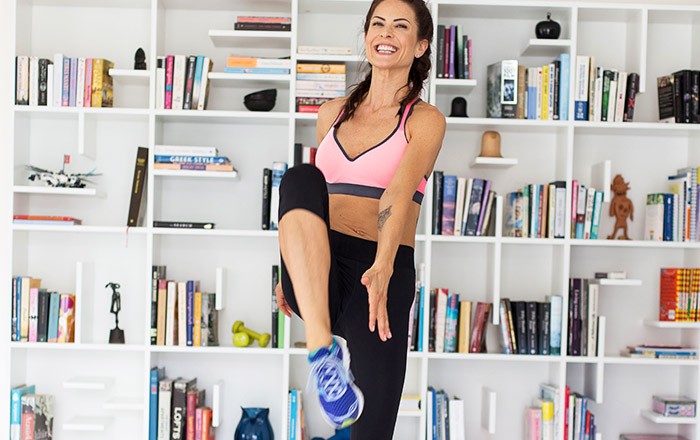 2. Sit down on the floor, then lift your butt and tab your right foot with your left hand. Repeat with the left foot and right hand.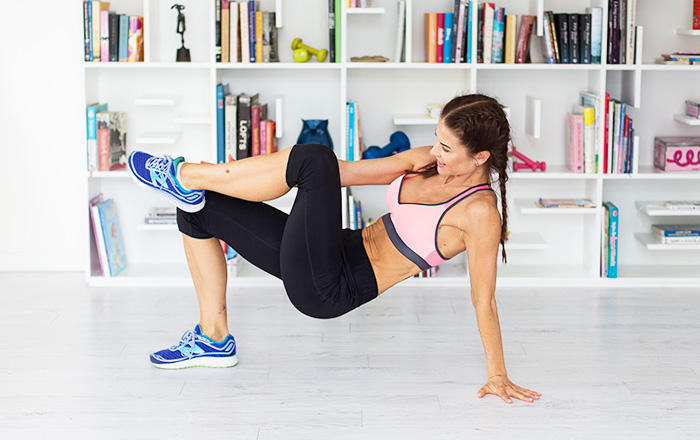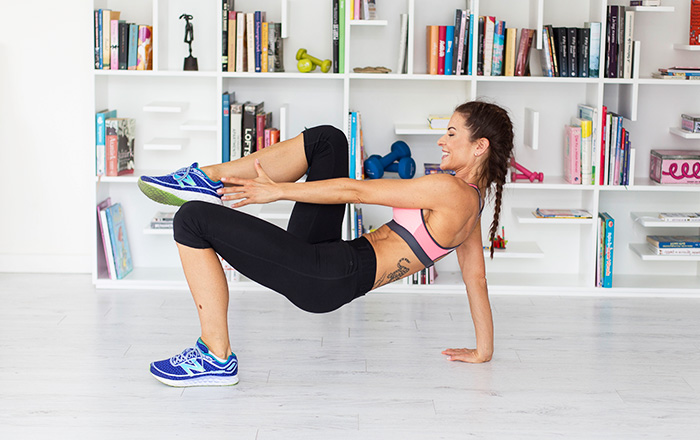 3. Come into a slight squat position and start running on the spot.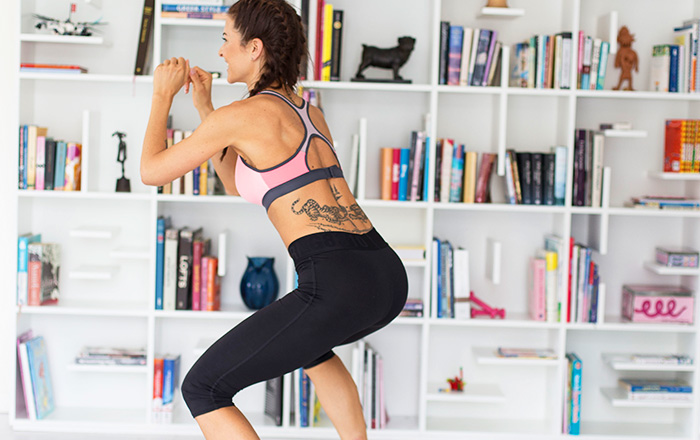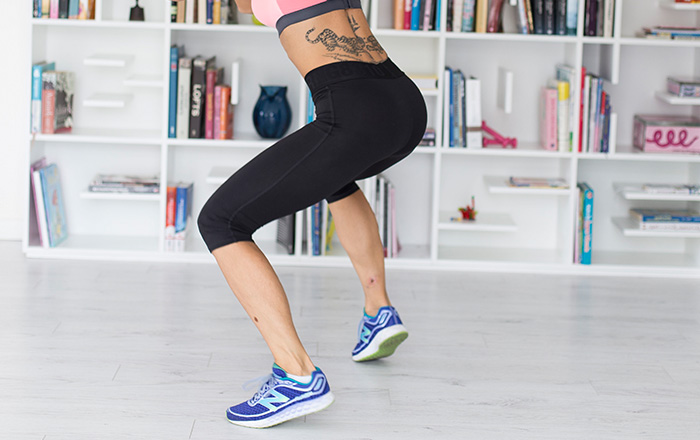 4. Tab your right and then left shoulder in plank position.