Read this before you get a tattoo!
Tattoos are great but once you have them it is permanent so please think before making your appointment.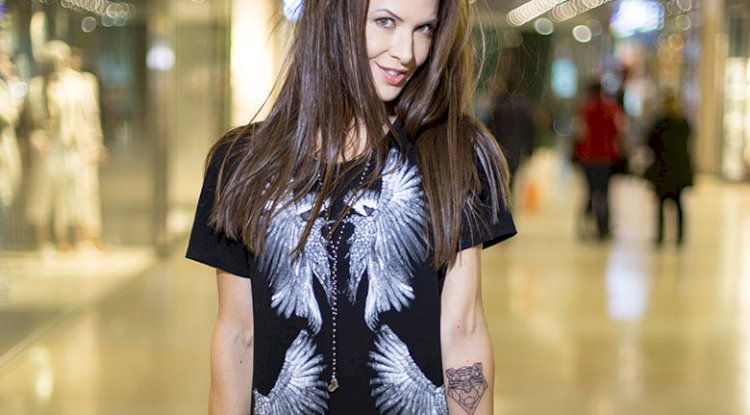 I love my tattoos. They are all very meaningful to me, that's why I get really surprised when friends ask me if I could come up with some idea for their tattoo or if they could simply copy mine. If you consider having a tattoo, that is great. But please read this article before you take action.
1. I want a tattoo, but I have no idea what it should be.
If you feel like this, you are not ready for a tattoo okay. You should have a good reason for a tattoo. Like for example the tiger head I had inked on my arm has the following story… One year ago I met with the most incredible man. We both feel that what we will spend the rest of our lives together and we want the whole world to know that we are a couple. This is how we came up with the tattoo idea. Why a tiger head? To me, tigers are the most beautiful animals on earth. They are strong, agile, brave, intelligent, mystic and loyal – all things that I found in Kerem who was born in the Chinese year of the tiger in 1974.
2. I want to have my child's name engraved on my arm.
Wow, how boring. And to be honest, if I was your partner I would get seriously jealous. Because if you don't put my name too, it either means that you love your kid more than me or that you don't trust us to be together for always. So better have no kids' names written on your skin.
3. I will write my boyfriend's/girlfriend's name.
That is a Nono. Believe me, I never thought I would end up as a divorcee and as a matter of fact I did. Don't do it, in the end we are not some cattle, right?! If you want a tattoo that reminds you of a certain person, then come up with a more subtle idea. When I was still together with my ex-husband, I had the following Japanese text written down my spine "I am my beloved's one. My beloved one is mine." Of course I did it while thinking of him, but thank God it is applicable to Kerem too!
4. How can I understand if a tattoo artist is good or not?
Well, if he accepts you when you are drunk or if he agrees to do that butterfly or unicorn you downloaded from the internet, he is definitely not an artist. A serious one would also never tattoo a person that is less than 18 years old without having the written consent from the parents. A good tattoo artist will listen to you and your ideas and then sketch something that you can work on together. He will always keep in mind that you may want to continue the tattoo or have others.
5. What are the hygiene standards?
The artist should be wearing gloves and a mask to prevent the transmission of bacteria. All the ink paint should be in disposable caps during your appointment and new sterile needles must be used. As tattooing needles pierce the skin they can be exposed to bodily fluids which can spread serious infections. Needles must be in sealed containers and opened in front of you before he starts working and disposed properly afterwards.
6. How do I need to take care of my tattoo?
The artist may or may not wrap your tattoo with a protective bandage to prevent infections. You can wash the tattoo with antibacterial soap and treat it with Bepanthen cream (Merhem). Stay out of the sauna and don't go to the solarium for 10-30 days. If your skin is flaking, this is totally normal. Don't pick or scratch it, just gently rub the area with some cream.
7. Does it hurt?
Not really. There are some areas that are more sensitive than others though. I almost fell asleep when the artist did my big tiger tattoo on the back but when he came to the tales that are situated right above my rip cage, it felt like he was cutting me with a knife. It was bearable though. The rest didn't hurt since it was on the flesh and not on the bone. And don't forget: I am quite slim, it may have been much more easy on someone who has a higher body fat percentage.
8. How long does it take?
What takes longest is deciding on the definite subject. Once you are done with it, the artist will draw it on decal paper and then wash over it with a wet cloth while holding it in the place you want it to be. You will then get an idea of how your tattoo will look like before he actually starts piercing your skin. My two tigers on the back were done in 5 hours, my small tiger head on my underarm in less than two hours.
9. How much does it cost?
I paid 300 TL for the tiger head, design and corrections included. But I got an offer from some weird artist girl who said she would charge 300 TL just to see me. She also said she would not show me the tattoo before the actual ink-session. Can you imagine?? The artist shows you the tattoo a couple of minutes before she starts engraving it on your skin? For God's sake, I am going to walk around with it for the rest of my life! So make sure that you work with someone that is not snobby just because she tattooed some celebrities. Choose someone who loves what he does and genuinely cares about you.
10. Can I go to the address Squatgirl went?
Of course you can. I felt totally comfortable with Fatih and Tolga. But you will have to decide for yourself. Their studio is in Bakirköy, it's called Horoz Tattoo. Their phone number is 0212 660 88 82.