Protein Truffles
They are healthy and guilt free. And they taste great with a cup of herbal tea before you go to bed.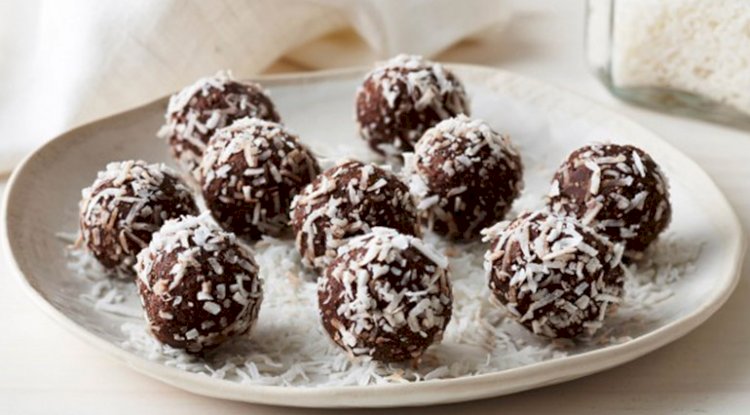 Protein Truffles
These truffles don't taste like the ones you get from Godiva or Divan obviously, but they are absolutely guilt free! If you use gluten-free oats and a vegan protein powder, they are also vegan and gluten-free. Pack them into a box and offer your friends at the gym – I guarantee success.
All you need to do is blending those healthy ingredients in the mixer, form little balls and roll them in shredded coconut.
Ingredients:
2 cups Oat Flakes
2 tablespoons Flaxseeds
2 tablespoons Wheat Germ
1 cup dried dates
4 tablespoons Peanut Butter
1 cup Water
90 gr Chocolate Whey Powder
70 gr Shredded Coconut (don't add to the mixture!)